News
Latest research and updates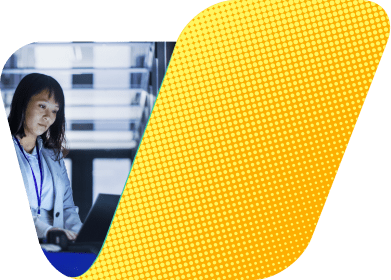 A new brand identity
01 Nov 2019
---
It's been a long journey, but all good things take time.
Today marks the start of our new brand identity. One that truly represents who we are as a company.
To get to this point, we had to ask ourselves some important questions.
Who are we, and where do we want to be?
At our core, we haven't changed.
We are global technology market research experts dedicated to delivering the highest quality data, insight, consultation, and support to meet our clients' marketing, strategic, business, and research objectives.
We want to continue to offer great services that are relevant to our clients, grow as a business, and build-out new and compelling products. To support that, we wanted a brand identity fit for our future.
And now, we have one.
Our market research is all about insight. We find the stories, value, and meaning behind data, and that's exactly what the new branding shows. Our logo marque is a subtle VB, the digital texture placed at the front represents data, and the image at the back represents insight.
We think it's us in a nutshell.
What does it mean for our clients?
All your research data will be delivered in our new elegant, sleek, and simple style. If you want to see an example of our new and improved data link and commentary report, just get in touch or head here to see some examples of our content deliverables.
Our new logo is far easier to work with, so next time you want to put our name on your research-based eBook, infographic, or webinar there are lots of options and colour combinations to choose from.
And, we've simplified our website so it's easier to navigate and find information.
We hope you like the new branding as much as we do. We can't wait to see where it takes us.
Interested in receiving news like this in your inbox? Sign up for our monthly newsletter here
---