News
Latest research and updates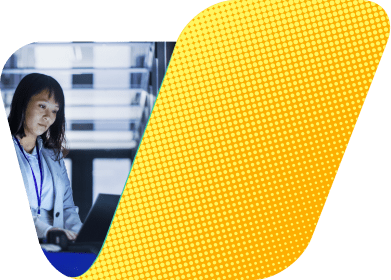 Five fundamentals of successful brand research
22 Jan 2021
---


Brand research, why bother?
First things first, let's acknowledge the real-world, commercial, context we operate in. Any such brand research activity must have a positive impact on the bottom line.
When expertly implemented, such an insight programme demonstrates its inherent ROI through:
Provision of directional, contextually rooted, brand benchmarking - across awareness, consideration and reputational dimensions; identifying where any challenges lie
Delivering a clear view of brand perceptions and unique value associations (across customer and prospect audiences); helping diagnose drivers of brand enhancement
In essence, the fundamental business benefit of brand research is that it can help to prioritise, as well as deprioritise, areas of activity and investment. Enabling the shoring up of perceived proposition weaknesses, as well as the hammering-home of areas of competitive advantage and brand distinctiveness. Ultimately, driving greater organisational agility and accessibility. Leading, in turn, to less time troubleshooting, more time innovating - enhancing customer loyalty and value, whilst deepening brand engagement. The classic virtuous circle!
So how do you go about delivering winning brand research?


The fundamentals of success
#1 Invest the time in honing your objectives
As with any such insight exercise, time invested shaping and then nailing down your objectives - gaining full stakeholder signoff - is rarely wasted. It ensures resource and time efficiency, helping remove much delivery 'pain'.
#2 Retain programme focus, being watchful for mission creep
All flows from your research objectives, so if these are 'tight' the survey question construction should be infinitely more straightforward. That said, it is important to remember that the questionnaire coverage should be concise, focused and relevant. In our experience, the optimal survey completion time is circa 12-minutes or less; after which point respondent fatigue starts to kick-in and data quality gradually degrades.
#3 Be holistic in your perspective
Let's not view any such brand research exercise in isolation. In the age of big data, it is important to triangulate brand performance metrics with other data sources - be those CX, operational, or financial in nature. Furthermore, it's important to frame your analysis within the context of relevant external factors - key competitor marketing activity/spend, seasonality, geo-economic 'shocks' - such as a pandemic!
#4 Deliver Insightful, commercially framed, reporting
The reporting of any such brand research outputs should always look to delivery clear, directional, guidance - informing strategic, tactical and/or operational decision making. If it doesn't, the research conducted has - in pure and simple terms - been an utter waste of investment. Any such insight should also be commercially nuanced - wrapping the outputs in the realities of the current, competitive, category landscape.
#5 Build trusted partner relationships
If you are working with a research partner, 'let them in' - viewing the agency team as an extension of your marketing function. In keeping the agency at arm's length, you fail to fully leverage their insight skillset. Investing time to get the agency up-the-learning-curve (in relation to your brand and business context), as quickly as possible, tends to pay major dividends - particularly at the questionnaire design and analysis/reporting stages.


Want to discover more? Download our brief guide to brand research.
Interested in receiving news like this in your inbox? Sign up for our monthly newsletter here
---