News
Latest research and updates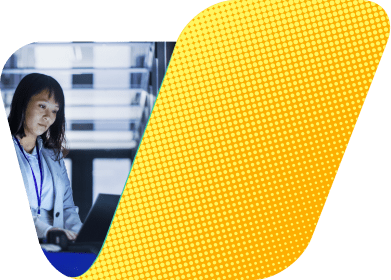 Three ways that maturity models can help you get closer to your clients
30 Mar 2023
---
In recent years, the number of maturity models that we have collaborated with clients on has increased dramatically. The insights and outputs generated are powering stronger partnerships between vendors and customers and helping to deliver considerable commercial benefit to our clients.
Technologies continue to evolve, introducing evermore powerful functionality and wider ranging applications for organisations. While this evolution can bring enormous benefits, it also invariably introduces enormous challenges that can be difficult to keep up with.
Understanding this dynamic is fundamental to technology vendors and their outreach, both to existing clients and to new prospects. The vendors that have the greatest insight here are typically better equipped to assist in realising benefits and overcoming barriers to further development.
Growing increasingly widely used over time, the Vanson Bourne maturity model is a targeted solution within our segmentation toolkit – alongside adoption curves and market segmentation – that can deliver this insight.
Maturity models deliver a comprehensive, data-driven framework for understanding how developed the use of a specific technology is, both more widely across the market and within individual client organisations. We will go on to discuss this in more detail within this article.
What can a maturity model help you to achieve?
Maturity models help with achieving three fundamental things:
#1 Market insights
A maturity model is an effective tool for determining the degree to which technologies are implemented in organisations across the market. Aside from categorising organisations in this way, the model supports the delivery of deeper insights that can assist you in optimising your organisation's service and support strategies.
Examples of such insights include:
The benefits that are typically being realised by organisations in each maturity segment
The extent to which organisations may aspire to further develop their use of a specific technology
The barriers – cultural, financial, technological – to further development and integration
#2 Marcomms success
Maturity Model analyses will enable you to deliver more powerful thought leadership assets and to communicate messages to your desired markets in a manner that is more relevant and compelling to the audience. This is particularly true in instances where technologies and their use cases are fast evolving.
The "call to action" that often accompanies marketing communications can be far more effective when accompanied by in-depth, data-backed commentary.
Client organisations appreciate the ability to benchmark themselves against their peers and benefit from the real-world experiences of organisations. This is particularly true for those organisations that might want to further develop their use of a particular technology but are unclear as to the exact benefits that they should strive for or how to overcome any hurdles that might present themselves.
#3 Lead generation
Microsites – in effect, online benchmarking tools – are an extremely effective method of engaging with clients and prospects (See diagram below). The site can either be standalone or embedded onto your organisation's website. It provides visitors – customers and prospective customers – with the opportunity to complete a short survey, the responses to which will be used to benchmark the client organisation against the maturity curve.
From here, you can step in, assess the requirements of each visitor, and start well-informed conversations on which products or services would be best suited to them, building trust and confidence from the very start of this engagement.
How does a maturity model work?
What assets do you actually get?
As standard, a maturity model study delivers the following outputs:
Modelled data – A full dataset, including the underlying data on which the maturity model is constructed. In addition to the data splits included on any other Vanson Bourne study (e.g., country, industry, etc.), you will also be able to view every question split by the maturity model categories. This enables a comprehensive understanding of how maturity levels correlate with different behaviours and approaches within organisations.
Segment report – A detailed report assessing top findings and defining each maturity group in terms of their key strengths and areas in greatest need of improvement.
In addition, a maturity model study can be upgraded to generate even more value by adding:
Microsite – A fully functioning microsite that can be used by existing customers and new prospects to identify their current level of maturity and pinpoint where improvements would be most beneficial. The microsite can also generate new leads by gating a personalised report showing how you can support each visitor in overcoming these challenges, based on their current maturity level.
Discover what maturity models can do for you
For a conversation about how maturity models can help you achieve your goals, get in touch with Charlie or Katie to discuss your requirements further. You can find lots more technology research insights and inspiration on our blog and explore the work we do for our clients via our Project Portal.
Interested in receiving news like this in your inbox? Sign up for our monthly newsletter here
---