News
Latest research and updates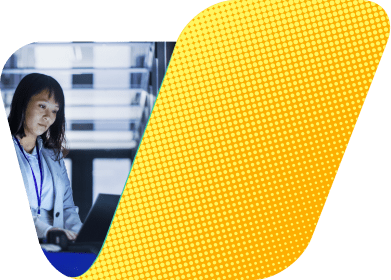 In IT Together blog: Digital twins
26 Aug 2022
---
So, firstly, what is a 'digital twin'? Whilst many of you will - at the very least - have previously stumbled across the concept, it's no bad thing to provide a brief reminder, along with a little richer context.
In essence, a digital twin is a dynamic, live model of a physical object or system. The notion of a digital twin was initially floated by David Gelernter, in his 1991 book Mirror Worlds; being subsequently applied in a commercial - manufacturing - context by Michael Grieves (then of the Florida Institute of Technology) in 2002. With Grieves introducing the digital twin as the ideal conceptual model to underpin product lifecycle management (PLM) activity.
Over the subsequent 20-years, the potential applications of such digital twin modelling has expanded exponentially - hand-in-hand with the rapid acceleration in artificial intelligence (AI) and virtual/augmented reality (VR/AR) technologies. With such progress set to evolve further - through leveraging the power of the Internet of Things (IoT) and the metaverse.
The digital twin concept is though far from theoretical:
The EU-funded Neurotwin project aims to create a digital simulation of the human brain, to model the best potential treatments for conditions such as Alzheimer's, epilepsy, etc.
In Shanghai, the Urban Operations and Management Center - partnering with 51World - is drawing upon data from satellites and drones to construct a living model of the city - aiding the planning and management of this rapidly evolving urban environment; as well as helping simulate the potential impact of natural disasters - to directly inform response planning
Tesla creates a digital simulation of each and every one of its cars sold, with data from vehicle-embedded sensors uploaded to the cloud. These diagnostics determining where and when faults are most likely to occur - minimising the need for servicing/repairs (saving both time and unnecessary expense), plus enhancing the overarching customer experience
Each illustration provides a flavour of the real-world application of digital twin technology, today.
The wider business application
It is though important to acknowledge that the illustrative examples outlined above are clearly niche to their specific sectoral verticals. With digital twin applications having, historically, tended to be highly bespoke and therefore generally only practicable for higher value use-cases.
With the underpinning technology continuing to evolve - lowering the associated investment costs and deployment complexity - these entry barriers are being rapidly eroded. Evidenced by the introduction of the likes of AWS IoT TwinMaker, opening up opportunities for a raft of businesses across a wider breadth of size and growth stages.
To this end, global businesses are starting to actively explore the application of digital twins across a diverse range of areas (complex engineering design; the construction of immersive 3D - virtual - environments; accelerating clinical trials; etc). Generating the opportunity to unlock considerable cost and resource efficiencies, alongside the direct bottom-line benefit.
Gaining a richer landscape understanding
With this in mind, we felt it would be interesting to gain a measure of the understanding of digital twin technology within the B2B business landscape, the perceived benefits, as well as the current and intended applications. We interviewed 300 enterprise IT decision makers across the US and the UK to get their perspectives.
Firstly - and encouragingly - the majority of respondents surveyed have a solid level of understanding of digital twin technology - at least conceptually - with some two thirds (66%) identifying the correct definition.
Implementation maturity is though a different matter - with marginally over two fifths (US: 44% / UK: 39%) having stated that their organisation has employed some form of associated technology to date. With around one third (34%) reporting they had embarked on a process of implementation, emphasising the potential future application of the technology.
The perceived benefits are also widely acknowledged. Such adoption was felt to have the potential to enable a more rapid downtime response (52%), deliver real-time updates on organisational assets/technology (51%), as well as ensure greater data availability (49%).
Given this degree of engagement with the digital twin concept and its potential future applications, it is no surprise that some 81% of IT decision makers felt there would be considerable take-up over the coming years.
A few final thoughts
Whilst crystal balls are rather-thin-on-the-ground and the Vanson Bourne team are always - rightly - hesitant to predict the future; it is clear that digital twin technology has an array of applications, with tangible benefits already being realised, including reduced development timelines, accelerated risk assessments, optimised processes, predictive maintenance capabilities, etc.
Our survey data underlines that whilst the majority are aware of the technology, the degree of organisational take-up and integration remains relatively immature. Over the next 2-3 years though we would expect this picture to rapidly change, as the true commercial benefits are realised and investment pours in. Watch this space…
Methodology
300 IT decision makers from across the US and UK were interviewed in July 2022. All respondents were from organisations in the private sector, with 1,000 or more employees.
For a conversation about how we can help your organisation activate research in this area, get in touch with Scott or Rowan to discuss your ideas further. You can find lots more technology research insights and inspiration on our blog and explore the work we do for our clients via our Project Portal.
Interested in receiving news like this in your inbox? Sign up for our monthly newsletter here
---