News
Latest research and updates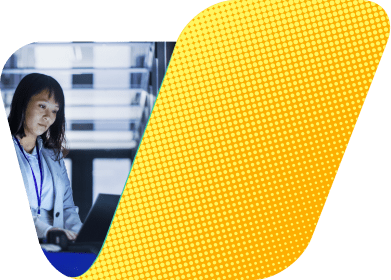 Will market research survive the fourth industrial revolution?
06 Aug 2021
---
Intelligent robots. Self-driving cars. Ubiquitous, mobile, supercomputing. Genetic editing. An existential threat to humanity from dangerous microbes. This is not the contextual backdrop to an Isaac Asimov novella, this is now.
The evidence of dramatic change is all around us and it's happening at exponential speed. Whether we are at the beginning of the 4th Industrial Revolution, or on its cusp, is a moot point - major strides forward in the fusion of technologies are blurring the lines between the physical, digital and biological spheres - delivering 'big' change.
So, what does this mean for the market research (MR) industry, insight functions and our professional roles? This thought piece will look to tease out associated themes, pose questions and provide a view.
Do we have all the answers? No, we're not futurologists or crystal ball gazers. What we do hope to achieve though is getting you to think about the evolving environment, its impact upon the insights industry and how we must look to embrace the future. The alternative is that we slowly fade into obsolescence, as our relevance as a professional services function wanes.
Firstly, a brief bit of history - industrial revolutions 1-3, now 4?
The First Industrial Revolution used water and steam power to mechanise production. The Second harnessed electricity to create mass production. The Third catalysed electronics and information technology to automate production. The Fourth is different...
The Fourth Industrial Revolution (4IR), as coined by Schwab, differs fundamentally from the previous three, which were primarily characterised by technological advances. The underlying basis for 4IR lies in advances across communication and connectivity - marked by emerging technology breakthroughs across a number of fields, including: robotics, artificial intelligence, nanotechnology, quantum computing, the Internet of Things (IoT), 5G, etc..
Challenges and opportunities in this brave new world
For years the MR industry has been driven to chase the holy grail of faster, better, cheaper. These demands do not disappear with the 4IR, much the reverse - they increase.
At the same time, the sheer scale, volume and velocity of consumer data being collected has grown exponentially - leading to far greater navigational and insight deciphering challenges, frequently resulting in 'data-overload'. Too often the result is swamping senior leadership teams with unstructured customer/prospect feedback - which achieves absolutely nothing!
It is within the context of these dual challenges that insight professionals must operate, delivering commercial value and strategic direction. This era of innovation is, however, also shaping an advanced insight toolkit - opening-up the facility to deliver far greater levels of operational efficiency and effectiveness. Previously we looked at seven accessible insight tools in today's market, and taking that one step further, we can now employ a range of advanced MR tools including:
Artificial Intelligence (AI) to automate customer survey alerts - based upon performance tracking thresholds; fire out personalised reminders to survey non-completers; employ text analytics based upon key response triggers
Machine learning (ML) can evaluate all possibilities from every angle, doing so for volumes of data beyond the reach of even the most capable analyst. ML has the facility to discover more intricate data patterns and produce more insight-rich forecasts. Delivering the enhanced decision making we all seek
Virtual Reality (VR) is one of the most exciting, and accessible 'robot-generation' tools with market research application. VR serves to permit the collection of valuable measures of emotional and practical/functional response, without the need for employing often complex and/or costly 'in situ' methods. Plus, VR offers the opportunity to collect response in 'real time'- as the experience plays out
Augmented Reality (AR) looks to enhance perception (whereas VR replicates a 'real-world' context). AR provides an individual with the ability to experience and then improve an environment/situation so that it matches the ideal. This approach has been applied most successfully in the new product development and product optimisation arenas, allowing brand teams to shape propositions in a virtual environment without the expense of prototyping
Chatbots are software programs which can take the place of a human in a conversation - via text, spoken word or both. Chatbots use programmed response vocabulary to give the impression of a live conversation. This technology is currently being employed in the collection of survey data. Another future MR application lies in the moderation of online discussions/communities. The scaling potential taking us in the direction of 'big qual'
Market research survival in the fourth industrial age - adaption and adjustment
So, will the 4IR deal a mortal blow to the market research discipline? Only if the insight industry steadfastly refuses to adapt and evolve in-line with changing environments, business practices and consumer behaviours. One could argue that strategic insight becomes even more important over time, as businesses seek commercial direction in an even more rapidly evolving, globally-connected, marketplace.
To quote Charles Darwin:
"It is not the most intellectual of the species that survives; it is not the strongest that survives; but the species that survives is the one that is able to adapt to and to adjust best to the changing environment in which it finds itself."
By extension, it is our view that the role and skillset of the Insight professional will need to adapt too - being more embracing of technological advance. This will ultimately lead to a future where researchers operate hand-in-glove with tech platforms in a highly collaborative manner - with much of the robotic development automating and streamlining the thankless tasks currently involved in the research process.
It's not about replacing humans with robots, but more about the freeing-up of headspace for deeper analysis as well as higher-level, strategic, thought. Enabling us to bring increased focus to driving business/brand engagement and growth.
We'd love to get your thoughts and feedback
Do get in touch to share any associated observations, thoughts or feedback. We very much value exploring a breadth of perspectives in relation to how technology continues to shape business practices, attitudes and behaviours.
Get in touch to find out more about how Vanson Bourne can support your organisation's research and insight goals - after all, we've been supporting tech businesses in this space for over 20 years.
Interested in receiving news like this in your inbox? Sign up for our monthly newsletter here
---