News
Latest research and updates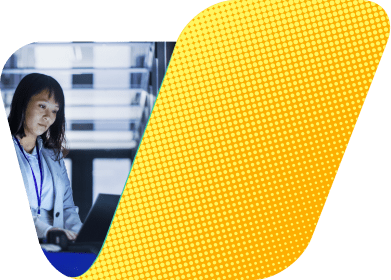 In IT Together blog: From mass migration to repatriation
30 Sep 2022
---
We're quickly approaching that time of year where the days are getting shorter, and the nights are getting longer – get your hats and gloves out! It's also that time of year where we see all sorts of birds flee their nests in the northern hemisphere and migrate south for warmer climes over winter. In the same way as birds, since around the early 2010s we've seen huge amounts of migration from a technology point of view. During the period of time which could be coined as "the cloud decade", organisations have migrated on mass from on-premises infrastructure to cloud-based, just as swallows do as the colder months come sweeping in.
Once winter is over, we'll see all of those migrating birds head back to settle on UK soil again. And there are murmurings of this happening in the cloud technology world too. A trend of migrating back to on-premises is showing small signs of setting in – a cloud repatriation if you will. But to what extent? In the same way as we've seen mass migration to the cloud, are we now about to see a mass repatriation? We asked IT decision makers across the US and UK about their organisation's cloud infrastructure, the challenges they've faced, and where they see their IT environments sitting in the near future.
Cloud migration acceleration
Without dwelling on it too much, we recognise the overwhelming shifts organisations have made in recent times to overcome big events that have shaken up society – the pandemic, then hybrid working and now economic uncertainty have all impacted the way that IT teams worldwide have set up their organisation's IT infrastructure and environments. These big events have impacted the speed in which these shifts have been made too. 92% of surveyed IT decision makers say that events of the past 2 years caused the speed in which their organisation migrated workloads and applications to the cloud to accelerate – a pattern ever so slightly greater in the US (93%) than in the UK (89%).
With so many organisations having moved to the cloud at such a fast rate, it's clear to say this is likely to have been done in haste. IT decision makers recognise this too; 7 in 10 (71%) say that they rushed to migrate workloads and applications to the cloud over the past 2 years. Where many were just looking to keep their company afloat during such a tumultuous period, moving to the cloud may have, at the time, seemed like the best option on the table.
Post 'shake up' reflection
Cloud migration didn't come easy though – over 9 in 10 (92%) report that their organisation faced challenges in doing so. Integrating with legacy systems (48%), the complexity of migration (43%) and security weak points (38%) are dubbed as the most common hurdles that stood in their way.
Over a quarter (26%) even say they were lacking a clear, forward-thinking strategy. There's no doubting that cloud is a complex beast – in order to implement a migration strategy successfully, it's vital that organisations have a clear idea of how it will work beyond the initial set up, and that includes the ongoing costs of maintaining it too. Without that forward-thinking mentality, they might find themselves needing to take stock and work out if it's right for them at a later point.
And that's exactly what they're doing now.
We're hopefully over the worst of the pandemic now, and it's offering IT teams much needed time to take a step back and really assess what's best moving forward when it comes to their organisation's infrastructure and environments. Most (89%) are taking advantage of that opportunity to do so. With their heads above water and overcoming the pandemic challenges having settled somewhat, it'll be important for organisations to work through this and ensure they're future proofing for the next big shake up that might come their way.
How cloud-y is the future looking?
So does this mean we're going to see that mass repatriation and move back to on-premises? Not quite, but it's certainly safe to say, on-premises isn't dead. Over half (57%) of our IT decision makers said they're considering moving some workloads/applications away from the cloud.
While the cloud has many pros, it's clear some are now overruling those with the benefits that on-premises deployments can offer – potentially a lower total cost of ownership, greater control and visibility and more reliable uptime.
It's important to note though that there is no right or wrong – on-premises might be the right approach for some workloads and applications, while cloud might be best for others. This stock-taking time should be spent by IT teams doing just that; working out what's best for you and your organisation.
Methodology
300 IT decision makers from across the US and UK were interviewed in August 2022. All respondents were from organisations in the private sector, with 1,000 or more employees.
For a conversation about how we can help your organisation activate research in this area, get in touch with Ellie or Albany to discuss your ideas further. You can find lots more technology research insights and inspiration on our blog and explore the work we do for our clients via our Project Portal.
Interested in receiving news like this in your inbox? Sign up for our monthly newsletter here
---