News
Latest research and updates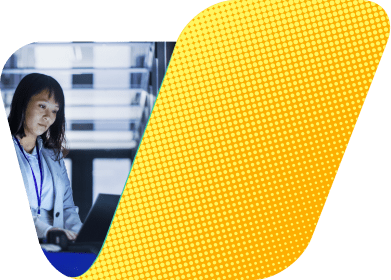 In IT Together blog: OpportunITy awaits
31 Mar 2022
---
Advanced, booming, buoyant, competitive, hot, innovative, opportunistic - all words used by IT decision makers to describe the IT job market today, which is pretty exciting (another word used). Of course, it's not all positive, other words given were challenging, crazy, difficult, uncertain, shortage and volatile, all of which could be seen as warning signals to employers looking to keep current talent or attract new talent into their IT teams.
Whichever way you look at it, it's a time of great change and opportunity. Through our research, we're seeing it's become increasingly likely that most employees will never return to the office full-time. Companies are switching to hybrid ways of working and the constant change that we've experienced over the past two years is starting to stabilise. But this new way forward brings new change, with thoughts turning to the idea of changing career, creating "The Great Resignation". Industries that were hit particularly hard by the pandemic, such as hospitality, are seeing many job openings today, and we know it's happening in other industries too. But what is the trend in the technology world - are IT skills and jobs in demand? What must IT employers do to retain and attract talent? We explore this in our latest in IT together blog.
IT skills are in demand
It's common knowledge that the pandemic accelerated remote working and forced many companies to move much of their business online. Use of the cloud was at the centre of this movement and it's no doubt this rapid shift introduced multiple security threats. The adoption of cloud is only expected to increase further in the future, and with security being a key part of this, it's highly likely these needs will increase too. This makes it unsurprising that surveyed ITDMs see cybersecurity (71%) and cloud computing (67%) as IT skills that are most in demand in the IT job market today.
Next in line is AI and machine learning, with just under two thirds (63%) believing this to be among the most in demand skills. The speed at which technology, infrastructure and software has had to adapt over the past two years to meet the demand of the new ways of working has no doubt paved the way for new emerging technologies, in need of AI. But have IT departments been able to keep up with this demand?
It would seem the answer is no, with 74% of ITDMs expressing concern that the pace of technological change could be creating a skills gap within their IT department. A highly skilled workforce is one of the most important determinants of business success, so bridging this gap is essential for the current and future state of many companies. Investing time into the current workforce, making sure employees are trained and upskilled to meet the demand is essential, as well as hiring the right talent to fill any further gaps.
IT employees are in the driving seat of the job market
The job opportunities available to IT employees today appear to be much greater than pre-pandemic times. Around eight in ten (79%) ITDMs think the pandemic has made some IT employees reconsider their career path, and even more (87%) believe that because of the pandemic, hybrid/remote working has created more job opportunities that they could apply for. This is not only beneficial for IT employees, but also IT employers who can widen their search for the best talent.
But the employer needs to attract the talent in the first place. With more opportunities available for IT employees, they can be more selective with their search and where they seek new employment. This is particularly heightened by the fact that the majority (87%) of ITDMs believe IT employees are in the driving seat of the job market today.
Do IT employees want more from a new job now than they did pre-pandemic?
In summary, yes.
The most notable difference is the importance placed on work life balance. It's approaching double the proportion of ITDMs that say work life balance is crucial if/when looking for a new job today (46%) compared to pre-pandemic times (27%).
As Trevor talked about last year, the sudden switch to remote work forced many of us to balance childcare and other personal commitments. It showed us that it's possible to balance personal life with work life in ways never seen before and perhaps this is contributing to this stark difference in results. This could explain why company culture has also become more of a deal breaker for IT employees, with around 10% more stating that it's crucial if/when looking for a job today (28%) than it was pre-pandemic (19%).
This change pre- and post-pandemic is most notable when we look at the change between salary/ monetary benefits and work life balance. While they've remained the top two vital aspects, salary/monetary benefits were seen as most crucial pre-pandemic, whereas post-pandemic work-life balance has moved ahead and is now seen as more crucial. This finding really struck us as a sign of the changing times.
Ultimately, the IT job market is thriving. Employers need to upskill their current workforce and possibly attract new talent, to keep up with technological demand. With more opportunities out there for IT employees, they want more from companies today. This means employers must stand out by meeting their changing needs and offer perks outside of the traditional salary benefits to retain current employees and attract new ones.
Methodology
300 IT decision makers from across the US and UK were interviewed in February 2022. All respondents were from organisations in the private sector, with 1,000 or more employees.
Discover more technology research insights and inspiration on our blog and explore the work we do for our clients via our Project Portal. For a conversation about how we can help your organisation achieve its goals in a year of opportunity, get in touch with Trevor or Lauren to discuss your ideas further.
Interested in receiving news like this in your inbox? Sign up for our monthly newsletter here
---