News
Latest research and updates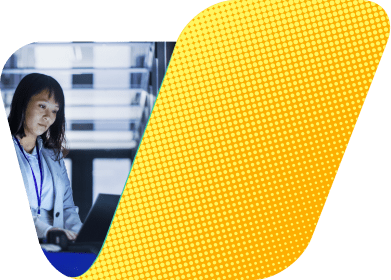 In IT Together blog: What's on the IT horizon in 2023?
31 Jan 2023
---
2023 here we go – more "new year, new me" plans, and maybe, just maybe, this will be the year when the world finally settles back down into some form of normality (whatever that means). Wishful thinking, perhaps, but regardless of the upheaval in recent years, that have flipped everything we thought we knew on its head – bringing us into an era of unprecedented change and increased demand for innovation – at Vanson Bourne we wanted to begin 2023 by looking ahead to what's on the horizon. To do this, we surveyed 400 IT decision makers (ITDMs) from across the US, UK, and Germany, to see what their plans consist of, and their feelings toward the year ahead.
Maintaining positivity, despite worldwide upheaval...
You only have to turn on the news or head onto social media to hear talk of all the obstacles we're due to face over the next couple of years. And our ITDMs themselves paint a less than rosy picture of what's to come, with the biggest anticipated obstacles for respondents' organizations in 2023 including the economic recession (59%), rising energy costs (49%) and the risk of cyber-attacks (45%).
But, while you'd be forgiven for letting talk of recessions, quiet quitting and the cost of living crisis get you down, despite their forecast challenges, these same ITDMs are actually feeling just as positive (if not more so!) than they were going into 2022.
Resilience – particularly on an individual level, but also on an organizational one – is an attribute that must not be underestimated by business leaders in the coming months and years. It is going to be crucial when it comes to managing the workforce, seeing the light at the end of the tunnel, and for optimizing opportunities as they present themselves throughout the year. And, as such, CIOs cannot afford to rest on their laurels, assuming their IT workforce is as happy as can be.
If we've heard it once, we've heard it a hundred times over the last couple of years, but these are truly testing times for businesses. It should be noted though that organizations are only as good as the people they employ, so ensuring the wellbeing of their workforce should be high on the priority list for leaders as we plunge further into the unknown.
So how are organizations looking to overcome these challenges and maintain that positive mental attitude?
Placing talent in the right places
In the latter half of 2022 and the early knockings of 2023, the job market – and particularly layoffs in big tech companies – has been a major news story. It was also something that we highlighted in our October blog, where 30% of respondents' organizations had been forced to make redundancies in direct response to the global economic downturn.
These are decisions that undoubtedly have a negative impact for workforce morale, as employees look for guidance from their senior leaders when it comes to how the company will navigate these uncertain times and seek reassurance around their own job security. So, how can organizations combat these turbulent times and keep their employees spirits up?
Well, those who have been laid off – from tech roles, or otherwise – are going to land somewhere, and it means that there is, in theory at least, a wealth of talent waiting to be snapped up by those looking to bolster their workforce in the coming months. Perhaps this helps to explain why improving recruitment is the most common (51%) change that respondents believe their organization should make in the coming year.
Getting people through the door who have the right skills, and just as importantly, the right personality to mesh with the company ethos is going to be a critical step for CIOs and other senior leaders looking to navigate 2023 with the appropriate balance of positivity and realism.
Technology adoption in the face of the recession
While many organizations will be tightening purse strings and taking a step back from technology investment to some degree as a result of the unpredictable economic climate, our surveyed ITDMs tell us that IoT (70%), and AI and machine learning (55%) are the biggest investment opportunities for their organization in 2023. Even the metaverse – whatever your personal views on that – was reported by 29%.
All these technologies, and many others, possess the ability to transform the way a business operates, so it feels as though organizations should be positive about their chances of weathering a recession and pushing ahead of their competition, assuming they get those big investment decisions right.
Of course, we aren't naïve to the fact that the demand for always-on connectivity and monitoring can be suffocating at times, while there are valid concerns around AI-based tools such as ChatGPT, but the potential use cases for these technologies are plentiful. It might even be that some of these types of technology can be used to plug the skills gap, which was identified as an obstacle looking ahead to 2023 by 35% of respondents.
Regardless, there is certainly cause for optimism when it comes to the continued investment in advanced technologies over the next 12 months.
In summary
This year, culture will be key to keeping employees in a positive and motivated mindset – in fact, 36% report that improving workplace culture is something their organization should focus on in 2023, while 47% identify being more open to flexible working, and 42% are hoping for greater recognition of skills and hard work.
There has been a huge amount of negativity hanging around over the past three years or so, and organizations must now work to unpick some of that, and keep their employees focused on the present and future, but they will need to assist them in this pursuit. And a recruitment strategy that targets individuals with the right skills and personality to make them a good fit within the business will almost certainly help to boost morale.
Technology will also likely have a big role to play in this, with tech investment decisions having the ability to drive growth and provide efficiencies that alleviate heavy workloads.
Ticking all the right boxes in these two areas will give organizations a great chance of equipping themselves to mitigate the impacts of the challenges of 2023, no matter how they present themselves.
2023 is shaping up to look like a year of difficult decisions and potential risks. But with risk comes opportunity.
And with February fast approaching (if you can believe that!), we thought we'd leave you with a variation on a classic poem at this time of the year…
Roses are red,
January can be blue,
But opportunity awaits,
We're optimistic, are you?
Methodology
400 IT decision makers from across the US, UK, and Germany were interviewed in December 2022. All respondents were from organizations in the private sector, with 1,000 or more employees.
For a conversation about how we can help your organisation with its insight objectives for 2023, get in touch with Dave or Kelsey to discuss your ideas further. You can find lots more technology research insights and inspiration on our blog and explore the work we do for our clients via our Project Portal.
Interested in receiving news like this in your inbox? Sign up for our monthly newsletter here
---