News
Latest research and updates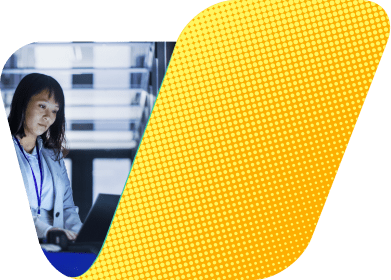 In IT Together blog: Who trusts tech?
25 Feb 2022
---
The topic of the trustworthiness of technology giants and big data companies gained momentum towards the tail end of 2021. It has now become a much-discussed subject and the growing awareness and impact of a lack of trust will continue to play a crucial role going forwards. So, have IT decision makers themselves detected any change as a result of repercussions? This month we look into trust in tech, based on the views of US and UK IT decision makers.
Trust matters to technology companies
Trust is an intangible quality for organisations – it can't be bought or physically built in-house. Whilst every business would rather be considered trustworthy than not, it is challenging to quantify the value of trust, so it stands to reason that it can fall below the attention of other more visible company priorities.
It is therefore insightful to discover that despite its elusive aspect, organisations firmly believe that trust is at the forefront of business importance. Of those we interviewed, less than 1% say that trust and positive perception are not important traits. Indeed, the vast majority (85%) strongly agree with the importance of trust and positive perception.
This finding displays a conceptual appreciation for trust, but raises the question, to what extent does this translate to actual organisation conduct? Following up from the above, we looked at whether trust plays any role in B2B interactions.
When asked how important trust was in choosing a vendor or partner, a similarly overwhelming reaction is highlighted, conveying the significance of trust translating to business practice. 99% of respondents agree that trust is an important factor in choosing a vendor or partner, with 71% reporting that trust is one of, if not the most, important factor. The argument for enhancing trust is therefore clear: more trustworthy organisations are likely to reap tangible business benefits in the form of custom and partnerships that less trustworthy institutions won't.
Recent events have changed how companies are perceived
With the value of trust in mind, recent events need to be considered. In October 2021, the Wall Street Journal published allegations related to the business practices of Facebook. It was alleged that profits were consciously prioritised over user well-being, with whistle-blower Frances Haugen the source of the story.
Given the size and magnitude of Facebook as a company, and the publicity of the coverage, we wanted to explore whether trust in technology companies as a whole is in a strong or precarious position.
Whilst the specific consequences of the aforementioned allegations are yet to crystalise, there is general consensus that the ripples have had ramifications for everyone else sharing the space in the sector. We found that that 89% of respondents feel that perceptions of technology and big data companies have changed following this event and others like it, with 38% feeling the changes in perception have been strong.
What is intriguing however is that there is less harmony in responses as to whether this impact is strictly a negative event. Whilst the majority (67%) feel that perceptions have changed for the worse, a surprising minority, with almost a quarter of respondents (22%), state that perceptions have changed for the better.
Schism on what this means for the future
The largest area of discrepancy in responses received was the future perceptions of technology and big data companies. There was a broadly even split of respondents who believe companies in the sector will be viewed more positively (40%) versus less positively (38%). While a relative meagre proportion (14%) feel as though there will be no change in the next 12 months, the results imply that there is a prevalent belief that the impression of companies will evolve over the next year.
The implications for this are not yet known. Whether technology companies plan to actively take measures to heal any damages caused by recent events or anticipate larger trends improving the trust between technology companies and their customers, remains to be seen.
But how does an organisation build trust in its brand?
It'll come as no huge surprise that ethical business practices are integral to building trust in a brand, with almost one in five of the ITDMs surveyed stating ethical business practices as the most effective step to improving the perception of an organisation in the technology sector, a sentiment mirrored in both the US and UK. A similar proportion cite product quality and reliability as most effective, at 17% and 14% respectively, again echoed across both sides of the pond. Perhaps more surprisingly then is that under one in ten feel either corporate values (8%) or brand identity (7%) are most effective, with only one in twenty recognising positive media coverage (5%) and one in forty advertising campaigns (2%).
How then does an organisation demonstrate that it has ethical business practices alongside a quality and reliable product, if positive media coverage and advertisement campaigns appear to carry the least clout among what is arguably the organisations' target audience? It's important to examine the context.
Positive media coverage and advertising campaigns remain paramount to promoting awareness and building the recognition of a brand, its products, or services. Its role in influencing the level of trust in the brand however is less clear cut. Trust is earned, and to build this among technology buyers in the industry, these values need to be clear and demonstrable. It's essential therefore to integrate the message of ethical business practices, product quality and reliability within an organisation's corporate communications, while conveying the behaviour in their activities.
When asked whether their organisation has a positive identity, nine in ten (90%) of ITDMs state that public perception of their organisation was positive. Interestingly though, the majority (55%) of those in the US feel it was very positive, while the same proportion (54%) of those in the UK state perception as only relatively positive. Looking at their personal perception, there was a similar alignment with 87% stating this as positive, with 57% in the US very positive and the leading proportion of 49% in the UK as only relatively positive.
Almost all (99%) believe that their organisation is taking at least some steps to create a positive identity, though in the US just over a third (37%) believe their organisation could still do more, increasing to almost half (44%) of those surveyed in the UK.
It's clear therefore that the US are more optimistic regarding their organisations and public opinion towards them; those in the US feel that enough is being done to promote a positive sentiment. This may lie with the belief that being a trustworthy organisation is more important than being profitable, with almost nine in ten (88%) of US ITDMs agreeing. UK counterparts acknowledge that while perception is overall positive, more needs to be done to promote trust in brands, with just over six in ten (63%) agreeing that trustworthiness currently trumps profitability.
Should trust be a source of competitive advantage for an organisation in the technology industry?
At 59% overall, over half of US (62%) and UK (52%) respondents strongly agree when asked if trust is a source of competitive advantage for their organisation within the industry however, only just over half (51%) strongly agree, a sentiment resonating again more positively in the US (54%) than the UK (46%).
Just under half (46%) in the US strongly agree that they would actively look to leave an organisation if they thought it was not operating in a trustworthy manner, while under a third (31%) in the UK feel the same. US respondents are similarly prouder to share the name of their employer than their UK counterparts, at 58% vs 39% respectively.
Perception or reality?
While on the surface it may appear that the US leads the way in terms of trust within the tech industry, it's challenging to separate perception from reality. US respondents may be more easily influenced by corporate communications than their UK counterparts, or perhaps there is a cultural impact on the levels of UK optimism. Wherever the exact truth may lie, what is clear is that building trust in a brand is intrinsic to its long-term success; perception and loyalty among the public and employees is strongly influenced by trust. Although unquantifiable, it nevertheless ranks highly among the USPs of an organisation.
The reliability and quality of an organisation's product or service is no longer enough to ensure its success. Trust has risen to the forefront of business importance, vital in strengthening market share and retaining the best industry talent. Brands need to build trust into their corporate messaging, reinforcing the need for robust, independent research to drive credible, successful campaigns.
Methodology
300 IT decision makers from across the US and UK were interviewed in January 2022. All respondents were from organisations in the private sector, with 1,000 or more employees.
Discover more technology research insights and inspiration on our blog and explore the work we do for our clients via our Project Portal. For a conversation about how we can help your organisation achieve its goals in a year of opportunity, get in touch with David or Steven to discuss your ideas further.
Interested in receiving news like this in your inbox? Sign up for our monthly newsletter here
---