News
Latest research, insights, and company news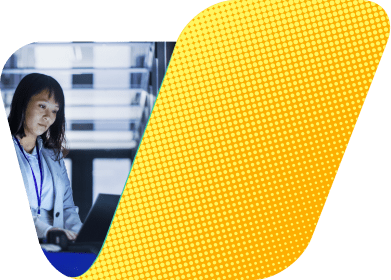 Black Friday isn't just for B2C
08 Nov 2019
---
Our enterprise technology omnibus offer
Double the value from research data this November. Buy one question, get one free in our very first omnibus sale* and kick-start your 2020 with some brand-new credible and independent data.
Whether you are looking to explore ideas for a larger piece of research, want to release some quick thought-leadership pieces, increase earned media, or need some stats for a pitch, our enterprise technology omnibus service is a great solution.
Every month the service interviews a representative number of IT decision makers in organisations with 1,000 or more employees in private sectors. Results are delivered in easy to use Excel data tables the same month.
How much will it cost?
In the UK, prices start from just £300 for a single or multiple choice question, and £600 for a grid question.
In the US, prices start from just £600 for a single or multiple choice question, and £900 for a grid question.
In the US and UK, prices start from just £900 for a single or multiple choice question, and £1200 for a grid question.
What do you need to do?
Decide which markets to interview in. You can run your questions in the UK, US, or both.
Choose how many questions you want to ask.
Write your questions and submit them to us by the deadline. We'll help you to refine them and make sure they are fair and compliant with the MRS Code of Conduct.
When will you see the data?
The question deadlines and delivery dates vary slightly from month-to-month. The dates included in this offer are:
| Omnibus service | Deadline for questions | Delivery of results |
| --- | --- | --- |
| December 2019 | 26th Nov | 24th Dec |
| January 2020 | 23rd Dec | 31st Jan |
| February 2020 | 3rd Feb | 28th Feb |
| March 2020 | 2nd Mar | 31st Mar |
Get in touch with a member of our sales team to find out more
*There are a limited number of question spaces available on our omnibus service each month, so the offer is subject to availability and we will be operating on a first come, first served basis. The offer runs during November, but your questions will be run during December 2019, or January, February, March 2020. You may choose which month you want your questions to run, but this is subject to there being enough space on the service in that given month. The offer is limited to interviews in the UK and US - you may choose to run questions in the UK only, the US only, or the UK and US. All orders must be confirmed in November to qualify for the offer. Offer ends on Friday 29th November.
Interested in receiving news like this in your inbox? Sign up for our monthly newsletter here
---