News
Latest research and updates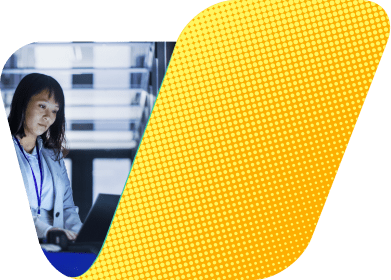 The day VB conquered Snowdon
09 Mar 2018
---
On Saturday 23rd February, a team of researchers (and a few of our friends) took on the challenge of climbing Snowdon for the Marfan Trust and Royal Brompton and Harefield Hospitals Charity. We made it to the summit of the 1085-metre-high mountain and are so proud to have raised £1,480 (that's 148% of our original target!) for these very special charities.
Before our climb, we promised that when we made it back down (and thankfully we all did!) we'd share some photographs of our expedition. The views were spectacular, and we were lucky enough to visit before the Beast from the East arrived, so the weather was in our favour.
The ascent
Bleary eyed from an early start accompanied by a scramble to find the last few car parking spaces about a mile from the start, we gathered at the bottom of the Pyg track ready for our ascent. We had about seven-and-a-half miles of walking ahead of us, which we expected would take around six hours.
The sun was shining and we were all in high spirits - even Callum, who left his hiking boots at the Airbnb an hour's drive away.
We stopped a few times to take in the views and eat some Jelly Babies or Werther's Originals (our versions of Kendal mint cake).
As we got closer to the summit, conditions started to deteriorate. We all gazed upon the snowy peak with a feeling of trepidation. We had to take on the zig-zag. Yes, that trecherous looking path below (taken from the safety of the summit).
We'd prepared for winter conditions but didn't quite expect the last mile to be so extreme.
It was incredibly steep, but we braved the icy, single-track path, negotiating passing walkers making their descent. We were all nervous, and many of us lost our footing a few times, but we worked together as a true team - we fetched lost crampons, warned each other of especially slippery areas, and encouraged each other to keep on going - to get to the top.
And it was totally worth it.
The descent
What goes up must come down, and we decided an unorthodox approach was the best option. Following the example of many walkers we met on the way, we had a little sit-down. The slides of Snowdon's zig zag were almost as fun as reaching the summit itself!
After eight hours of walking, having a few snowball fights, tucking into mountain snacks, and enjoying the beautiful views, we made it back. It was a great adventure!
Thank you
We're over the moon at how much we have managed to raise, and are so very grateful to everyone that made a donation or wished us luck. Thank you for your support, and well done team VB!
Interested in receiving news like this in your inbox? Sign up for our monthly newsletter here
---