News
Latest research and updates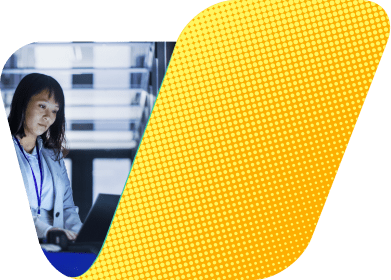 The Ad-lantic divide?
27 Jul 2021
---
Look around you. How many adverts can you see? Specific averages vary, but it's broadly estimated that each of us are bombarded with thousands of ads every day. For advertisers in the information age, achieving cut through is becoming ever more difficult in a space that is ever more crowded – GroupM, part of the WPP group, forecasts a 19% growth in global advertising during 2021 as economies and organisations look to rebound from the on-going disruption of the last 18 months.
The technology sector has found itself thrust to centre stage in current times – as demand for products and services that enable remote communication, enhance productivity and increase security rapidly rose. Our In IT Together article in January uncovered that shrinking budgets were low down the IT decision maker (ITDM) list of expected challenges in 2021, compared to the need to increase productivity or keep up with new technology demands. While the pandemic caused many organisations to take pause, many have since started to redraw digital transformation plans and look to retool for a new future. So as tech vendors jostle to position their products at the front of minds, how do ITDMs react to digital advertising? Does it impact their investments or sway their strategy? We spoke to 300 across the US and UK, from commercial organisations of 1,000+ employees – here's three things we found out:
1: US respondents are more open to ads as a means of engagement
The vast majority (86%) of US ITDMs agree that digital adverts are an effective way of getting them to engage with a company. In contrast, only 44% of their UK counterparts feel the same way. For conversion to happen, context is key – 92% of those in the US say they're open to clicking on ads, but they need to be of high interest to do so. In the UK, we also see a majority (61%) – albeit at a much lesser scale.
2: The US and UK are oceans apart when it comes to clicking
Almost half (48%) of US ITDMs say they regularly click on B2B digital ads in the online publications they read – a further 40% report doing so sometimes. For those in the UK, this is again much lower – just 4% would describe themselves as regular clickers and only 28% say they sometimes click. While it seems you're more like to generate conversions among a US ITDM audience, all hope is not lost when it comes to the UK – 35% report that they do still read adverts, even if they rarely or never click, suggesting there could be an opportunity to still transmit a message and attempt to persuade. The question then becomes – what is it about an advert that would make someone want to click or read.
3: On one thing they can agree - brand name and ad specifics are the way to win trust and cultivate clicks
Perhaps unsurprisingly, the most common top three ranked characteristic that would persuade ITDM respondents to click on or read an ad is a trusted brand name – both in the US (73%) and the UK (55%). We're living in times of heightened cyber threats and a growing awareness of such risks, so ITDMs - maybe more so than most given their area of expertise - are searching for trusted sources with which to engage. Another key criteria for both markets is a detailed description of what is being advertised (58% US, 47% UK) – ahead of other considerations such as a catchy headline/slogan or an appealing design. This is particularly the case among UK ITDMs, where just 34% and 35% respectively consider these to be among their top three influencing factors.
Of course, for tech vendor advertisers, there's a balance to be struck here between explicit and implicit value: offering a sufficient level of detail about what you're selling whilst still ensuring your advert has a trusted appeal and a call to action that makes it stand out from the crowd.
…and a bonus 4: We've mentioned digital publications already, but which are among the most commonly read for IT decision makers?
In the UK, The Register (28%) was most likely to be regularly read (daily/weekly) among ITDMs, however taking into account those who sometimes read (monthly) as well, it's Computer Weekly (76%) and Wired (76%) that come to the fore. Behind those, ZDNet (63%), Bloomberg Tech (62%), TechCrunch (50%) and ITPro (50%) were all read by at least half or more. There's no domination of attention by a handful of sites here – it's clear that ITDMs like to read a wide range of tech content, which opens up more doors when it comes to advertising.
It's a similar case in the US, where ITDMs look to an array of sources for technology news and content. Wired (89%) remains high on the list, but it's joined by Bloomberg Tech (89%) and TechCrunch (82%) as the most commonly read, either regularly or sometimes. However, what's most apparent in the US compared to the UK is the greater proportion who read any of the publications listed – even the lowest here, The Next Web, is still read at least sometimes by 69% vs. 36% in the UK. When it comes to technology news and content, US ITDMs would appear to be the more avid readers.
In summary
The majority of US IT decision makers we surveyed are open to clicking on ads, with most considering them an effective way to engage with a company. Their UK counterparts are much more hesitant – but while they're less likely to regularly click on ads, many are still at least reading them.
Of course, it's a two-way street and not simply down to the individual deciding to click or not to click – the advertiser must give them something worth clicking on. That is easier said than done - a recent study by the LinkedIn B2B Institute found that most B2B advertising is ineffective at driving long-term growth and brand recognition. We've already seen that ITDMs in particular consider a trusted brand name and the inclusion of product details as key elements that encourage them to engage. Arming yourself with insight into what your audience look for will help to shape more relevant and valuable messaging, that hits your audience's explicit and implicit goals.
As B2B technology research specialists we believe in the value of letting data be your guide and with over 20 years' experience in the field, we can help you with insights to guide your decision making and finetune your approach. Get in touch with us today.
Methodology
300 IT decision makers from the US and UK were interviewed in May 2021. All respondents were from organisations in the private sector, with 1,000 or more employees.
Interested in receiving news like this in your inbox? Sign up for our monthly newsletter here
---