News
Latest research and updates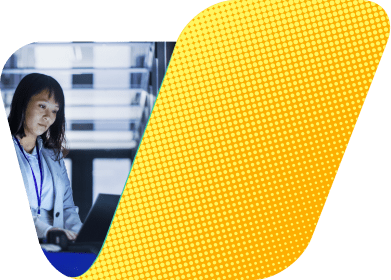 Tech Talk: Beneath the surface - ethical and sustainable IT sourcing
11 Mar 2021
---
Evolving attitudes, behaviours & associated reputational impacts
If we have learnt anything from a year's worth of restrictions, it is that we thrive on social interaction, acts of kindness, a sense of purpose and when we all pull together, we can achieve great things. As we have embraced remote working, we have brought our whole selves to work, providing connections which extend into our homes and families. Coinciding with this, an organisation's corporate values are becoming increasingly important, as expressed by Malcolm Harrison, Group CEO, Chartered Institute of Procurement and Supply (CIPS):
"People, profit and planet are important issues for the public, customers, shareholders and employers. For any organization, behaving ethically is about reputation, it makes good business sense. Suppliers will want to work with you, and you will attract the right talent to work for you. Everyone working in our profession needs to be aware of the impact that these issues can have on these key stakeholders."
In our latest research findings (more on those later), we uncovered several insights that reinforce this socially conscious sentiment, in particular when it comes to sourcing:
The European Parliament's Committee on Legal Affairs, explained that over the last decade, the EU, through optional and mandatory provisions aimed at promoting corporate social responsibility or responsible business conduct, has encouraged companies to conduct their business in such a way by a mix of voluntary and hard law initiatives, aimed at implementing the UN Guiding Principles and the UN 2030 agenda for sustainable development.
It is now common practice for enterprise organisations across the globe to communicate a corporate social responsibility and sustainability element within their 5–10-year vision and/or purpose, a few examples of which are below - click on each to learn more:
Three tech sourcing trends
In February 2021, we spoke to 276 IT decision makers (ITDMs) that have involvement in procurement from the US and UK about the importance of ethical and sustainable sourcing in the modern business landscape and how it is evolving. The results highlight that corporate social responsibility is an important consideration factor in vendor selection for IT equipment/services across the board.
Trend #1: Social, ethical and environmental considerations play a key role in IT supplier selection
Over three quarters (77%) of respondents say that social and ethical sourcing is extremely or very important when selecting a supplier for IT equipment or services. An equal proportion (77%) report the same for environmental and sustainability considerations. Perhaps more than ever before, appreciation and awareness of these issues is high on the agenda for organisations – no doubt driven by an ever-increasing prioritisation of these issues from consumers and investors alike.
Encouragingly, this trend is reflected across all of the industries we surveyed – with the majority of respondents in each case placing a high importance on these factors. While most are on the right path, it does appear that some are further along it than others – notably those from the tech/telecoms and retail, distribution and transport sectors.
Trend #2: Sourcing decision making with an ethical emphasis
For many organisations, the days when supplier decisions were solely a straightforward question of who is cheapest or who is most reliable appear to be a thing of the past. Yes, these remain important considerations – around nine in ten list them as extremely or very important – but now most organisations are factoring in other criteria alongside. For many, it comes down to perceptions of how suppliers are demonstrating their ethical obligations. Over seven in ten consider whether social responsibilities (75%), ethical sourcing (73%) and/or environmental practices (73%) are being embraced as extremely or very important aspects of their IT supplier decisions. A similar proportion (71%) place the same importance on whether the living wage is being embraced by prospective suppliers, while two thirds (66%) say the same for supplier diversity.
For IT equipment and service suppliers, the bar is being set ever-higher and this 'burden of proof' is being demanded across industries.
Trend #3: Brand reputation and trust is increasingly at stake in supplier choice
Ethical considerations are no longer a cosmetic decision or a quick PR win for organisations – they matter and increasingly so. Almost two thirds (65%) of respondents say that the reputational impact of supplier sourcing upon brand and organisational trust will become more important over the next three years. In that same timeframe, most respondents also believe that demand for ethical sourcing (65%) and supplier diversity (60%) will also rise in importance. What's more, almost seven in ten (68%) say the same for ensuring the eradication of child labour and the implementation of safe, humane working conditions across global supply chains.
To conclude
As digital technology continues to empower and educate the end customer, the success and brand perception of organisations today and in the future isn't just tied to the products they sell and the services they offer, but also to the behaviours they embrace and the examples they set. In their IT sourcing decisions and beyond, it is upon them to demonstrate their ethical ethos.
So what lessons can vendors of IT equipment/services take from these trends? For a start, any brand equity strategies and models that they develop need to include sustainability and ethical factors as standard within the brand evaluation attributes to ensure relevance. As we've just seen, these will form a key part of an enterprise organisation's vendor selection process.
Conducting a programme of brand research would ensure a finalised consideration set and enhanced understanding of how enterprise organisations put these considerations into practice in their procurement processes. Such insight would mean a vendor is well placed to demonstrate their approach and capabilities.
Vanson Bourne has a wealth of experience in developing and delivering brand equity insights that help organisations discover how they are perceived and how they can further optimise their positioning. If you would like to explore this further, talk to us today.
Methodology
276 US and UK IT decision makers with involvement in procurement/supply management were interviewed in February 2021. All were from organisations in the private sector, with 1,000 or more employees.
Interested in receiving news like this in your inbox? Sign up for our monthly newsletter here
---