News
Latest research and updates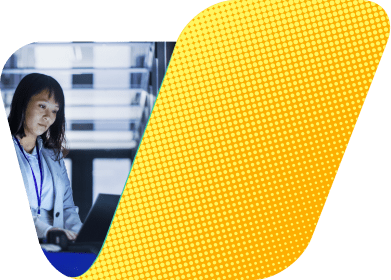 Tech Talk: Cloud security investment over the last 12 months
09 Feb 2021
---
Whilst acknowledging that firms' increasing investment in cloud security is hardly any great revelation, what's of particular note is the degree of growth - across specific areas and verticals. Ultimately, posing the question: 'Is cloud security in organic-growth territory for the foreseeable, or is activity about to explode?'
Some BIG numbers
In starting to unpack this question, it's firstly worth taking a look at the framing context. Recent research - conducted via the Vanson Bourne panel of IT decision makers (ITDMs) - underlines that more than six in ten participants have seen cloud security related budgetary allocations, within their organisation, head north.
Yep! Most of these firms - particularly in the US market - have ramped-up their cloud security related spending over the last 12-months. Let's not pretend any different, these are BIG numbers and - by extension - big behavioural shifts.
Equally, both the degree - and cross-sectoral breadth - of investment growth are worth highlighting. With over one-third, or 34% to be precise, of those surveyed stating that there has been double-digit budgetary growth in their firm's investment in cloud-native security platforms. A trend which is reflected across sectors; albeit being more pronounced for Tech & Telecoms businesses (47%), whilst under-indexing across Business & Professional Services (27%), as well as Retail, Distribution & Transport (28%) verticals - a dynamic you would expect, particularly in this current, pandemic-impacted, economic climate.
Are the size of these growth numbers surprising? Not particularly, especially when a more elevated perspective is taken. Let's remind ourselves that industry big hitters have variously estimated the value of the cloud security market to be somewhere between $7-28 billion. Whilst that's quite a broad range of valuation ballparks, the one thing commentators consistently agree on is that considerable growth will be in evidence over the next few years.
Growth drivers - a brief reminder
Cloud services are increasingly gaining business traction - catalysed by a plethora of operational, tactical and strategic benefits (cross-organisational collaboration and flexibility, remote access to on-demand services, supporting - as well as securing - remote employees, etc). Thereby generating the need for scalable - cloud-based - cybersecurity solutions.
Furthermore, the increased sophistication of cyber-attacks - with the associated impact of data breaches - cannot be ignored. With new attacks coming in the form of advanced persistent threats (APTs), ransomware, DDoS and more, a month rarely goes by without some high-profile incident hitting the headlines.
On the supply-side of the equation, the key market players are now building-out security solutions which ensure compliance with industry-wide standards and territorial laws. Acting as underpinning foundations to further growth acceleration.
A perspective from both sides of the Atlantic bridge
As with most areas of tech innovation and growth, the US market is undoubtedly the bellwether - in relation to both the overarching level of cloud security platform investment, as well as its ancillary components, as illustrated...
Two aspects immediately jump-out from these figures. The first relates to the area of machine learning - and its much-vaunted application to cloud-based security. Whilst investment in this area is evident, it possibly hasn't jumped to the level some would have predicted - underlining that the technology is still very much in its infancy and has yet to be fully harnessed. Secondly, as with any area of cybersecurity, the human component cannot be overlooked - this currently being the greatest area of investment for firms.
In summary
Ultimately, investment in the area of cloud security is accelerating, regardless of how you cut the numbers. Whether this is truly 'explosive' growth, or not, is essentially a moot point. The growth curve is a steep one, maybe not hockey-stick-shaped yet, but watch this space…
Methodology
300 IT decision makers (200 in the US and 100 in the UK) were interviewed in January 2021. All were from organisations win the private sector, with 1,000 or more employees.
We'd love to get your thoughts & feedback
Do get in touch to share any associated observations, thoughts or feedback. We very much value exploring a breadth of perspectives in relation to how technology continues to shape business practices, attitudes and behaviours.
Find out more about how Vanson Bourne can support your organisation's research and insight goals - after all, we've been supporting tech businesses in this space for some 20+ years now.
Interested in receiving news like this in your inbox? Sign up for our monthly newsletter here
---