News
Latest research and updates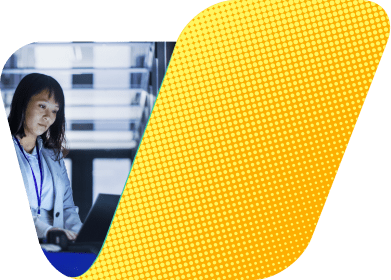 Company news - March 2017
07 Mar 2017
---
Busy times here at Vanson Bourne. We've been working on many research projects for clients recently, but there's a whole load of other things we've been working on.
US representation
We've been working with US-based technology vendors almost since we were first founded in 1999. As word of mouth about our work and our great service has grown, we've wanted to add local expertise and support where we can.
We're very pleased to announce that we've signed a deal for Blanca Garcia Marketing to represent us and develop our US presence even more. A former customer turned Vanson Bourne evangelist, we're excited about the knowledge and experience about technology marketing that Blanca will bring to our clients.
Our Research Director Sarah Thorp will be visiting Blanca in California during the last few weeks of March and visiting some clients at that time. If you're interested in knowing more, do let us know.
Client webinars and presentations
Among the range of different content deliverables we offer are webinars. We can support, host, present, or just be on hand for awkward questions. They're always great fun to participate in.
This month, Simon Crawley presented a webinar for Sitecore based on recent market research we performed for them. The talk on personalising commerce experiences went very well, and a recording of the event is available here.
This is just the latest example of a range of work we've performed for Sitecore. Over the past year, John Mackay hosted a number of breakfast meetings, lunches, presentations, webinars, and conferences all over the world, all based on our research findings. The glamorous life of market researchers!
Changes to our business panel
Did you know we have our own panel of IT professionals who participate in much of the market research we perform? We've got big plans for the panel this year, so we've asked Stuart Morrison and Lauren Woodley to join the rest of the panel team to help expand and improve our efforts. Much more to come about that in future!
Customer feedback
Customer service is at the heart of everything we do. 76% of clients in the past year gave us a nine or a ten out of ten recommendation, and this month we've had some particularly great client feedback:
But we're not resting on our laurels! Based on feedback over the past few months, we're busy revamping our standard whitepaper template, our data discussion approach, and our customer satisfaction process.
Interested in receiving news like this in your inbox? Sign up for our monthly newsletter here
---