News
Latest research and updates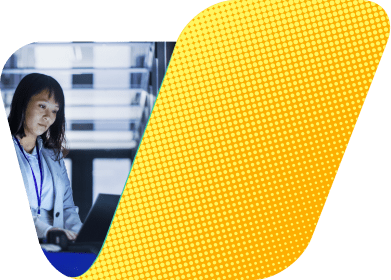 In IT Together blog: Out of the office but still online
21 Jul 2021
---
Across the globe, organisations have taken huge strides in recent years – during 2020 in particular – to completely rethink and revolutionise what constitutes an office and how a modern workplace operates. Work and personal lives have grown increasingly intertwined and "the office" could now just as easily be located in a city centre skyscraper, at a kitchen table, or even at a poolside bar.
Technology now means it is easier than ever to work whenever and wherever you want – but is that always a good thing? Or is it instead facilitating and even normalising structures where employees are struggling to truly switch off from work? Rather than being a binary issue, it is perhaps a question of balance.
In our March blog, Trevor shared some of his own experiences of home working and combining a full day of work with home schooling two children, which inevitably made for longer days and less 'downtime'. And then, our May blog looked at the effects on mental health that the pandemic has had on the blurring of the lines between work and home.
As we approach the holiday season, and the chance for a well-earned break, will we actually switch off from the work world? Will we give ourselves the chance to relax, de-stress and return to work refreshed and ready to go again. We spoke to US and UK IT decision makers to gather their thoughts on this topic.
Logging on during leave: business booster or basis for burnout?
The days of having just a single device at a single location where you could access work-related content, such as emails or applications, are now long gone. These were simpler times, where you would arrive at your office, sit down at your computer, log a hard day of work but then shut down and head home for the evening.
Today, we are a very long way from that. The vast majority (95%) of surveyed IT decision makers use multiple devices to access work-related content, with three being used on average. Whether that's work-provided computers, work-provided smartphones, personal devices with work access, or something else, it shows just how far ease of access has come.
There are of course benefits to this. The flexibility, agility and availability it can provide is clear. But is this a scenario which is pushing employees too far into an "always online" mindset? The answer, it seems, could be yes.
An overwhelming majority (98%) of respondents admit to accessing work-related content at least occasionally outside of their normal working hours, later into the evening or over the weekend, with over three quarters (76%) doing this either every day or most days.
Once in a while, it's inevitable that there will be a key deadline looming or an unexpected influx of work and longer hours may be needed. But this is an alarming level of regularity being reported – it's unlikely to be sustainable and may result in a serious case of employee burnout if it remains unchecked.
With the importance of employees' workplace wellbeing growing, this could be cause for concern.
The risks and rewards of remote working
Meanwhile, there has been relatively widespread commentary on the influence of the COVID-19 pandemic on employees' working habits. Remote working or working from home (WFH) has quickly shifted from being an occasional perk for certain employees to being an essential part of how most organisations operate on a day-to-day basis.
While for many the removal of long commutes or unnecessary face to face meetings promised to free up more time in the day and rebalance the working and personal sides of life, however it may also have served to further augment the "always online" mindset described above. Over eight in ten (83%) respondents note that they are now more likely to engage in work-related activities outside of their normal hours as a result of the shift to remote working practices. In the US, this figure jumps to an even more concerning 89% saying this.
Whether this proves to have been driven mostly by the country-wide lockdowns that have faced the US and the UK, and the limitations on what could be done with free time, only time will tell. However, it's certainly something that organisations ought to be alert to and – in an ideal world – trying to minimise in order to avoid employee burnout and the resultant drops in productivity and morale that can come with it.
Trevor: "When I used to travel to and from the office, I'd take my laptop with me in case I needed to work in the evening. I'd use my work phone to monitor emails that came in and fire up the laptop if I needed to answer send documents, connect to the network, etc. This 'monitoring' of the out of hours work made for a better work life balance as things weren't delayed, but equally every evening wasn't a work evening. With the new home working setup – my laptop is always there, always on, and I check it regularly in the evening and at weekends. So I can find myself sitting at the laptop on a Saturday morning, or a Sunday afternoon, as it's there and it's easy to access."
WFH: Working From… Holiday?
One of the most tried and tested remedies to any IT or technology issue, big or small, is to switch something off – give it an opportunity to refresh – and then turn it on again. Simple, yet often remarkably effective. So why is this same logic not applied to the people behind the technology?
A proper break after a demanding few weeks or months can work wonders for any employee. Yet, the findings of this research suggest that this simply isn't happening enough.
In fact, nine in ten (90%) surveyed ITDMs say that when taking a week or more off work for a holiday or some annual leave, they would at least occasionally still be accessing their work during this time. In the UK, this is slightly less likely (79%) to be the case but in the US it's an even greater issue, with an astonishing 96% saying that this is true for them.
For those that do find themselves logging in when they shouldn't be, a range of reasons are presented for this. Often it relates to the sheer size of their workload, with 44% doing this to catch up on admin and 35% noting that they simply have too much work on their to-do list. But for 37% it is suggested that it's simply too easy for them to access their work.
Once again, this begs the question – do employees now have too much access to their work when they're not working? And should employers be doing more to actively prevent their employees from working during their downtime?.
Put that admin task down and sip this piña colada!
The key consideration within this conversation is what happens as a result of the "always online" mindset. Perhaps predictably, it can impede a person's ability to properly rest up and be ready to work again after their time off. In fact, only 15% of respondents agreed that when they normally return from a week or more off work they do feel completely recharged.
Is this promised land of near-unlimited access, whenever and wherever, really going to help employees and their organisations to get more done? Or does it introduce an increasing risk of employee burnout, thereby negatively impacting overall productivity?
It's perhaps too soon to comment on the above with any real certainty, but as we know only too well from experience, often what is truly needed to get something back up and running at maximum efficiency is switching off – resetting – then switching on again.
Trevor: "The pandemic and first lockdown in the UK in 2020, with the balancing of home schooling and working installed a work anytime routine into my life, with little respite from one week to the next to the next. When that lockdown lifted, and we were able to take a holiday last summer, I remember driving up the motorway and literally feeling the stress lifting from my shoulders. That week in North Wales was a holiday I will remember for a very long time and I felt the most recharged after a holiday I've ever felt when I came back to work. However, I still had a little look at the work phone during the week, just to see what was happening. It was just too easy not to right? But my win for that one week was that I managed to just watch what was happening on my phone and I successfully resisted the urge to reply to anything, This year, I'm going to try to go one step further and not even look at the phone – but I'll take it with me – just in case."
Closing thoughts and considerations
Have employees now got too much access to their work-related content – is an "always online" mindset healthy? Many of us have gone from one extreme to another in recent times – all day in an office, to all day at home. Access to technology and mobile devices is enabling business connectivity like never before, with colleagues and clients alike. But with the convenience it brings, careful attention must also be paid to ensuring switch off time is factored in
Do organisations need to do more to encourage remote workers away from working outside of their normal hours? The flexibility of remote working allows us to choose how we work to a much greater extent than the office, but employees will still feel bound by old habits, regimes and rules. Many might feel implied pressure to work more as a result – 32% of those who admit working during annual leave believe it's expected by their organisation and whether that's actually the case or not, it's a powerful influence and one that organisations need to pay attention to
Would organisations benefit from more actively encouraging employees to avoid all things work-related when they are on annual leave? Allowing for downtime and ensuring it happens can ensure that employees get the break they need to recharge. In turn, this can only benefit organisations as employees return to work rested and focused on what lies ahead. In this much mentioned "new normal", a communication of expectations is key
Methodology
300 IT decision makers from the US (200) and UK (100) were interviewed in June 2021. All respondents were from organisations in the private sector, with 1,000 or more employees.
Find out more about how Vanson Bourne can support your organisation's research and insight goals and get in touch with Trevor or Charlie to discuss your ideas further.
Interested in receiving news like this in your inbox? Sign up for our monthly newsletter here
---