News
Latest research and updates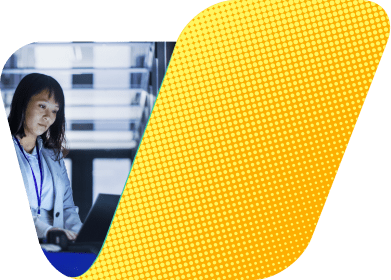 Optimising the path-to-purchase in the B2B tech space
08 Jun 2021
---
Leveraging the full illuminative power of brand equity research
Ensuring maximum sales conversion through a seamless buying journey
For all technology vendors, regardless of sectoral vertical, the holy grail is being able to deliver a frictionless purchase journey - maximising sales conversion across the customer/prospect estate. Let us define what we mean by 'frictionless' - a seamless experience which does not hinder the enterprise buying function in any shape or form, ideally actively propelling purchase momentum.
This though immediately poses the question: 'Is such a goal truly achievable?' A completely understandable reaction, particularly given the real-world business reality of countless - highly complex - channels, touchpoints and workflows. Spanning interrelated digital and non-digital worlds.
Indeed, in our view, the aim of delivering a completely painless purchase path for enterprise organisations can only be an aspiration. But, hey, that's not a bad aspiration to have! Furthermore, there are an array of diagnostic tools and techniques to identify pain-points across the procurement journey - to support tech vendors in this optimisation process.
Within this article, we'll touch upon one of these illuminative tools - brand equity research. Framed, unashamedly, within a B2B tech vendor context. Why such a focus? That's a simple one, it's relevance. Mapping and - by extension - understanding the purchase journey for enterprise level-organisations is a very different animal to conducting a similar exercise for SME or mid-level entities. Equally, the tech landscape is a highly specialised one, albeit a territory within which Vanson Bourne has been operating for 20+ years now. So, we would like to think that we can speak with some authority in this space - being able to fully grasp associated business challenges, as well as identify optimal approaches to 'smoothing' the purchase-path.
Of course, these musings are meant to stimulate thought, discussion and further exploration - as opposed to being a definitive guide. That said, the observations shared are based upon our experiential learnings and the successful delivery of countless insight programmes, we therefore very much believe they will prove informative.
Directing strategic thought & operational activation - the role of brand equity research
Brand equity research, when executed well, provides considerable macro direction - in relation to where a tech vendor is performing strongly, as well as highlighting areas requiring attention. The learnings from such research activity can be 'layered' across the end-to-end buyer journey - identifying touchpoint strengths, as well as areas of marked purchaser drop-out. With outputs rooted within a competitive market context.
The direct application and 'fusing' of brand research to path-to-purchase analysis is considerable. Whilst this is not the appropriate vehicle to explore all relevant aspects, a flavour of the potential possibilities are outlined below.
Diagnosing & understanding erosion levels across the purchase journey
The classic brand funnel remains a key conceptual framework in helping analyse the path-to-purchase - particularly across the early stages of the enterprise procurement journey. Gaining a granular understanding of customer/prospect relationships with a tech brand is crucial - establishing areas of strength and weakness across the dimensions of awareness, familiarity, consideration, usage and advocacy. Ultimately, helping direct areas of strategic - as well as operational - focus, along with resource investment.
As an illustration, 'indifferent' brands have very skinny funnels - with low levels of awareness, usage and advocacy. Technology vendor brands which are 'liked', but not loved, exhibit high awareness and usage levels, but low advocacy - signalling a lack of a true emotional connection. 'Loved' brands have the most robust funnels - with strong performance across all brand dimensions.
Whilst the overall 'shape' of the brand funnel provides considerable insight, the illumination gleaned from the conversion rates between each funnel stage can be equally powerful. This is particularly the case in identifying pain-points across the enterprise procurement path.
A low conversion rate at a specific stage of the brand funnel can be highly indicative. For example...
Awareness to Consideration
Targeting or reaching the wrong audience?
Employing wrong/weak messaging for the target audience?
Consideration to Usage
Failing to sufficiently differentiate from the competitive set?
Not engaging the functional needs of the target audience?
Usage to Advocacy
Not engaging the emotional needs of the target audience?
Sub-optimal customer experience?
At the very least, the analysis of such tech vendor brands directs organisational attention to where the greatest path-to-purchase challenges reside. Proffering a clutch of hypotheses as to why this is the case and routes to addressing these needs. Further, deeper-dive, exploration can subsequently be employed, to sharpen operational delivery at the touchpoint level.
Mapping attributes of vendor standout, differentiation & growth (potential)
As we're all highly aware, brand attributes are a bundle of features which create the physical identity and personality of a vendor proposition. Reinforced through image, action and presumption. Mapping of these tech-brand attributes - particularly within a competitive-set context - is another tool which can support purchase journey optimisation and identify territory in which the brand should 'play'.
More specifically, the attribute mapping of vendor brands can help:
Identify the closest competitors - highlighting the optimal territory to 'stake out', as well as any clear-blue-water
Ascertain the greatest differentiating factors/dimensions
Establish the degree of positive, as well as negative, associations
Regardless of how a tech vendor brand maps, the positioning should ultimately reflect the business strategy, be consistent with the associated delivery model and supportive of the purchase journey. If it doesn't, alarm bell should be ringing! With restorative action required.
Acknowledging & monitoring the increasingly important ethical dimension
Over recent times, responsible and ethical sourcing has grown increasingly important within the purchase journey for enterprise-level organisations. With procurement teams actively looking to ensure environmentally and socially friendly practices are employed across their end-to-end supply chains. The brand - and ultimately bottom-line - 'blowback' in failing to ensure such compliance is now a real concern.
To this end, it is important that such socially responsible dimensions are closely monitored by tech vendors, as much as they currently are within consumer markets - given that related brand perceptions form a central plank of the purchase decision process. This now being far more than a simple 'tick-box' exercise for procurement teams.
Brand research can play an important role in this regard, helping to assess levels of associated brand 'trust' - tracking tech vendor perceptions across the specific attributes of social, ethical and environmental responsibility.
A single component of the research toolbox - albeit an important one
Of course, as already signalled, brand equity research - in isolation - cannot provide all of the answers. It is though an incredibly powerful diagnostic tool in identifying vendor strengths and weaknesses across the enterprise purchase journey. Particularly across more hidden, intangible, elements - such as dimensions of environmental and social responsibility. Ultimately, helping tech vendors direct the prioritisation and de-prioritisation of resource focus, as well as providing a framework for additional - far more granular - touchpoint-level drilldown.
For more insights and analysis...
...discover our blog featuring regular articles from our team on the latest technology research topics and industry trends
...explore our Project Portal which showcases the research we've done for our clients
Interested in receiving news like this in your inbox? Sign up for our monthly newsletter here
---