News
Latest research and updates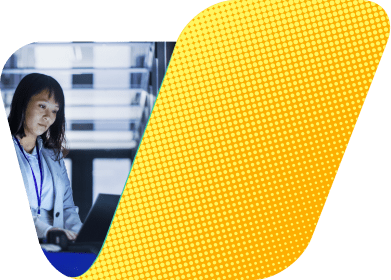 In IT Together blog: Sporting new technology
30 Sep 2021
---
As the weather turns and it looks like Autumn is here, our summer of 2021 is well and truly part of the past! But what a summer it was (and we're not talking about the weather!). The sporting calendar was filled with high profile events, headlined by the "2020" Olympics held in Tokyo. As keen sports fans, like many we were glued to the TV and it was amazing to see how much of an impact technology had within the Olympic Games and for sport in general - whether to innovate the viewer experience; to monitor athlete performance and improvement; or for critical game decisions to be made.
Tech and elite sport are two sectors that mirror each other in many ways – both feature hyper-competitive 'players', constantly seeking an innovative edge or marginal gains to get ahead, with the significant risk of slowing down or not progressing resulting in being overtaken. We've already seen technology making huge strides in helping to develop and disrupt athletic pursuits of all kinds, and with the sporting summer just gone, we wanted to investigate the views of IT decision makers (ITDMs) when it comes to technology's ever-growing influence in the world of sport.
Technology and sport: both pushing the boundaries of what's possible
As we see in many digitally transforming sectors these days, it's next gen technologies such AI (54%) and machine learning (47%) that are considered as the most likely to be able to support future growth and development - in sport's case, of elite athletes, coaches and sports people. Looking ahead, 80% of ITDMs think that elite athletics and sport will be driven by data – some might argue it already is – but this could still go further according to the majority (85%) of ITDMs who feel that the use of data could still be improved to increase performance.
Technology is an expanding influence in sport, but could sport also teach technology companies a thing or two? The answer very much appears to be "yes", with 78% of respondents agreeing that their organisation's IT department could learn from the practices used in elite athletics and sport. Indeed, we see sporting terminology popping up in the activities of many IT teams today – whether it's a focus on greater agility or conducting software development sprints or scrums. Above all, in tech and in sport, there is a need for speed.
Technology and sport: both pushing the boundaries of what's possible
As we touched on the adoption of technology in sport, it's interesting to note that the ITDMs we interviewed have rather different views when it comes to their own organisations' adoption speeds and approaches to technology - and there is a notable difference between the UK and US.
Asked to describe their company's tech adoption mindset using sporting analogies, those in the UK are much less likely to be fast and eager like a 100m sprint (20%), and far more likely to be keen to adopt, but see how others fare first – like an 800m race (65%). In contrast, almost half (46%) of those in the US are fast and eager, racing along the metaphorical 100m tech adoption straight.
In addition, those in the US are more confident that their organisation has a greater level of agility and flexibility when it comes to how quickly they can adopt new technologies – describing themselves as agile, nimble and fast (46% vs. 23% in the UK). On the other side of the Atlantic, UK IT decision makers are much more likely (57%) to say that their organisation adopts technology in a cautious but aggressive style – in the manner of a boxer.
In some ways this difference in attitude isn't too much of a surprise and is perhaps reflected in the Olympic heritage of both nations, the US seemingly always higher up the medal table. Perhaps their passion for competition and sporting success is most evident when we observe that 48% of US ITDMs agree that they would sacrifice some of their organisation's cybersecurity for greater national sporting success – it remains to be seen whether the rest of their organisation or its customers would agree...
In summary
It's clear that sport and technology are intrinsically linked – whether in the application of technologies to enhance results or through embedding sporting principles of agility, speed and competition. For now, keep an eye on the future and look out for even greater implementation of technologies within the sporting world – and perhaps vice versa when it comes to approaches and innovative methodologies to compete. We'll sign off with a quote from American Football coach Mike Singletary that epitomised the summer of sport for us:
"Do you know what my favourite part of the game is? The opportunity to play."
Methodology
300 IT decision makers from across the US and UK were interviewed in August 2021. All respondents were from organisations in the private sector, with 1,000 or more employees.
Discover more technology research insights and inspiration on our blog and explore the work we do for our clients via our Project Portal. Talk to us about your next research project - get in touch with Ellie or Callum to discuss your ideas further.
Interested in receiving news like this in your inbox? Sign up for our monthly newsletter here
---