News
Latest research and updates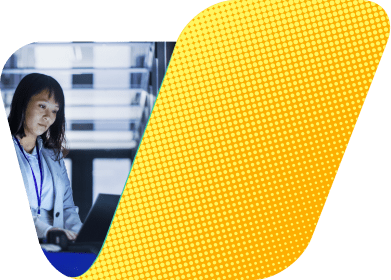 In IT Together blog: Pole Position - Sports sponsorships and tech brand perception
30 Nov 2021
---
As Max Verstappen's wheel clunked down on Lewis Hamilton's head during September's Italian Formula One GP, while the rest of the world was thinking "wow, the halo really saved Hamilton's head there", all we could think was "wow, that's great coverage for CrowdStrike".
This has brought us around to thinking about the flood of B2B tech sponsorship that has engulfed Formula One in the last decade and a half. Of course, many of these 'sponsors' are also service providers to the teams rather than just a logo and a big cheque. The perks of tech leaders mingling with other tech leaders in team hospitality centres, in order to share knowledge and perhaps do business, is another motivation for getting your business' name on the side of a racing car.
But does racing car sponsorship also reach out to the traditional IT buyer? We asked a few questions to 150 members of our UK IT decision maker panel around sports interest and awareness of related key brands.
On the grid: brand awareness among ITDMs
Interest/viewership of various sports is – to the best of our knowledge – as you might expect, and somewhat higher than the figures that a general consumer study might show: just over six in ten (62%) follow/watch Premier League football, and around a third follow/watch the Olympics/Paralympics, tennis, cricket and rugby.
But Formula One stands out as an exception – 45% of our respondents said that they follow/watch it, surely far higher than the size of F1's real-life following among the whole UK population. This gives a clear indication that F1 sponsorship can reach a significant proportion of IT buyers.
We asked our ITDM F1 fans which brands sponsoring F1 they could recall, without being prompted. 81% recalled at least one tech brand, AWS (22%) and HPE (18%) being the most recalled. HPE didn't appear on our prompted (pre-coded) list, but that was topped by AWS (47%), closely followed by Oracle on 46% (12% unprompted). The next highest was Citrix (26%, just 3% unprompted). Big names clearly influence the unprompted lists, but it's interesting to note that even when prompted, a large proportion of F1 fans are unaware that major tech organisations are current sponsors of the sport. This potentially reflects the wide variety of forms in which sponsors can appear (at different teams, trackside, as technology providers to the race organisers), suggesting that attention split between these forms can limit awareness.
But familiarity with brands is higher among F1 fans than non-fans: more than six in ten (63%) of F1 fans say that they are very or somewhat familiar with CrowdStrike (Mercedes), compared to only 32% of non-F1 fans. Similar case for Thales (Williams), of which 37% F1 fans are familiar, compared to 24% of non-F1 fans. SentinelOne (Aston Martin): 35% F1 fans familiar vs. 21% non-F1 fans; Condeco (also Aston Martin): 35% F1 fans familiar vs. 21% non-F1 fans.
Not all brands had such notable gaps, with Citrix and Oracle, among others, seeing similar familiarity levels between fans and non-fans. But the trend looks clear: F1 sponsorship does appear to increase familiarity levels among IT decision makers in the UK.
Pit-stop: assessing brand perceptions
We delved deeper to see the impact upon perception of the brands (among those aware of the brand). Here the differences between F1 fans and non-fans are more marginal: there is little difference in the proportions with a positive perception when comparing those who are F1 fans with non-F1 fans. SentinelOne and Acronis are the only notable exception: 32% of F1 fans feel positively about SentinelOne, compared to 22% of non-F1 fans. Acronis meanwhile is seen more positively by non-F1 fans, the only brand where this is the case.
Final turn: a question of conversion
Like much investigative research, we've ended up with more questions than answers. The biggest being: why does F1 sponsorship lead to greater familiarity levels for a B2B tech brand, but does not convert this to increased affection for the brand?
It appears that B2B tech brands haven't quite found the right approach when it comes to converting increased familiarity through F1 sponsorship into stronger feelings towards their company. There are likely a number of reasons for this. And by conducting deeper brand awareness research that explores emotions towards, and traits of, the brand, it stands to reason that B2B tech brands could maximise their ROI when it comes to F1 sponsorship (and probably their other sponsorship efforts as well).
One point worth considering is that memorable sponsors in motor sports tend to be related to legendarily iconic liveries, and maybe this is the trick that is being missed: it's one thing to put your B2B tech logo on a racing car, but to take sponsorship – and viewer engagement – to the next level might require a livery design that fires the imagination.
Methodology
150 IT decision makers from the UK were interviewed in October 2021. All respondents were from organisations in the private sector, with 1,000 or more employees.
Put yourself in pole position with more technology research insights and inspiration on our blog and take a pitstop to explore the work we do for our clients via our Project Portal. Talk to us about your next research project - get in touch with Jimmy or Trevor to discuss your ideas further.
Interested in receiving news like this in your inbox? Sign up for our monthly newsletter here
---