News
Latest research and updates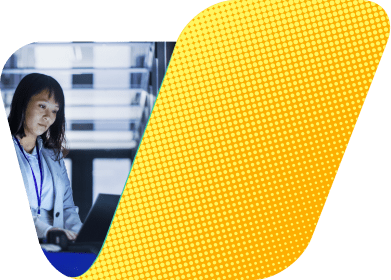 In IT Together blog: Working for wellbeing - an ITDM perspective
21 May 2021
---
Did you know…?
In any given week, an average of 1 in 6 people in England will have reported experiencing a common mental health problem, such as anxiety and depression, according to the charity Mind. Research suggests these levels had been rising in recent pre-pandemic years, but the WHO have continually warned of the huge psychological impact as a result of the coronavirus outbreak elevating levels of stress and anxiety; the magnitude of which is still largely unknown.
From a work point of view, we may not have all been out on the frontline directly fighting the effects of this awful disease, but people like you and us all over the globe had their normal office-based working lives and routines shattered almost overnight. On a personal level, we have both struggled with the consequences of this unprecedented year when it comes to the working day, beyond just moving from our office to setting up camp on our dining tables way back in March last year. We've both battled with often feeling isolated or having lost the social simulation of seeing real human beings everyday as opposed to just pixels on a screen. In particular, the lines between work and home have been well and truly blurred.
For us, mental health in the workplace really matters, and we wanted to tap into this further and gather the views of IT decision makers, to see if it matters to them too.
A gamechanger, not a box-ticking exercise
Nearly everyone (98%) we spoke to said they believed it was at least somewhat important for organisations to offer mental health and wellbeing support; around 7 in 10 (72%) report this is essential even. For many during this time, work will have been a constant, and perhaps even the only constant if social lives were non-existent and opportunities to speak to those outside of work were thwarted.
In fact, for over 3 in 4 (77%), receiving sufficient mental health and wellbeing support through their employer is a gamechanger – not having such support might lead them to reconsider their position at an organisation. This proportion was even greater among those in the US (84%) than in the UK (62%).
If organisations haven't got mental health and wellbeing support on their priority list, there's no doubt that it should be in the eyes of our IT decision makers.
But are organisations doing enough?
On closer inspection, maybe not. When asked if they believe their organisation supports their mental health and wellbeing, over 6 in 10 (62%) of our surveyed IT decision makers said there were definitely improvements, or there was a lot more that could be done by their organisation to support them in this area. 41% actually said they don't feel comfortable talking to their employer about their mental health and wellbeing.
The culture of an organisation is going to be paramount to whether employees feel supported, or they feel able to talk openly about the struggles they may be facing. It's certainly an area organisations need to focus on transforming to eradicate misconceptions and remove the elephant in the room – this will only allow and encourage individuals to feel like they can reach out to those they work with, day in day out, if they wanted to.
The rise of the CWO
The answer could lie with the new kid on the block – the Chief Wellness or Wellbeing Officer (CWO). Although, it's not actually that new, it's been a defined role within the healthcare industry for some time now. However, there's certainly merit in having a role that creates and maintains a system-wide culture of wellbeing by working with the C-suite, mid-management and employees themselves to harness this ethos, regardless of the industry.
We found that nearly 9 in 10 (88%) believe a CWO would be at least somewhat beneficial for their organisation, and almost half (49%) say such a role would be very beneficial; this being much stronger among US IT decision makers (64%) than their UK counterparts (20%). It's clear that there's some recognition of the benefits here too, with a role like this existing in 59% of respondents' organisations; whether that be through appointing a new position (21%) or giving these responsibilities to an existing one (37%). A further 22% say their organisation is considering appointing a position like this in the future.
At the end of the day…
In whichever way organisations look to introduce or continue to transform in order to foster a culture that encourages and supports their employees in this way, one thing remains true; mental health in the workplace does really matter. As we ride the bandwagon on the road back to normality, whether that workplace remains in individual's homes or back in an office, it's pertinent that organisations' biggest assets are truly supported. It won't be something that will happen overnight – there are perhaps societal pressures that discourage mental health from being taken too seriously at times – but the journey towards that transformed culture simply starts with a conversation.
Methodology
300 IT decision makers from the US and UK were interviewed in April 2021. All respondents were from organisations in the private sector, with 1,000 or more employees. Find out more about how Vanson Bourne can support your organisation's research and insight goals and get in touch with Ellie or Albany to discuss your ideas further.
Interested in receiving news like this in your inbox? Sign up for our monthly newsletter here
---