News
Latest research and updates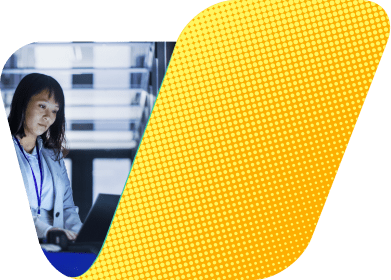 In IT Together blog: OpportunITy comes knocking
29 Mar 2023
---
In our March 2022 blog article, OpportunITy awaits, we explored how the pandemic and resulting hybrid working trend had reshaped the recruitment landscape. The Great Resignation ensued, and many industries continued to feel the aftershocks.
Within the IT job market specifically, we uncovered that surveyed IT decision makers (ITDMs) believed IT employees were in the driving seat of the job market. With the pandemic triggering them to rethink their future pathway and which skills were in demand, employees were holding the cards when it came to their career.
But does this ring true in current times? Has the power shifted back to the employer? We've revisited how ITDMs feel about the job market today and what impact the last 12 months have had.
Hope beyond the headlines?
Fresh from surviving a global pandemic, the world has been thrown a new challenge to contend with: the cost-of-living crisis. It would be naïve to think that this hasn't had any impact on the IT job market, but it's not as negative as you might have thought.
We should firstly, of course, acknowledge the fact that the start of 2023 bought news of some big tech firm layoffs, after a boom in hiring over the last few years. The likes of Amazon and Alphabet cut their workforces by the thousands. Whilst those headlines are dramatic, what we are seeing are signs of of hope for people working in IT.
Even though some of the big tech companies might be tightening their belts, an overwhelming majority (86%) of surveyed ITDMs continue to agree that the IT employee is in the driving seat of the job market today so the power does seem to still lie with the employee.
ITDMs are employees in their own right of course, and we're seeing this trend continue with over half (56%) of ITDMs more likely to consider changing jobs now than compared to 12 months ago. In fact, 36% confirmed they have changed job roles over the last two years.
Technological change is still impacting the skills gap
This positive feeling for employees in IT might be grounded in the fact that nearly three quarters (71%) of ITDMs are concerned the pace of technological change could be creating a skills gap within their IT department.
We all know the pandemic sent technological change into over-drive, and that pace of change continues to be creating that skills gap.
While the skills most in demand remain the same year over year, the fact that every single skill listed was more likely to be chosen in 2023 than 2022 highlights how in demand these skills are and by default, the IT professionals who profess them.
Attracting the top talent
So, with skill demand increasing and IT professionals weighing up their career options, how can prospective employers retain current talent and attract new blood?
We asked ITDMs what was important to them when it comes to looking for a new job today.
While last year work life balance was the most important area, this year salary and monetary benefits have crept up slightly, and are now considered most important. This is reflective of the current economic times we live in. In fact, 79% agree that the current economic climate has made some IT employees reconsider their career path – so it's clearly having an impact.
The physical location of the company continues to be much less important to respondents, signalling that hybrid and remote working is still playing a key role in how ITDMs go looking for a new job. This is an advantage to both the employer and the employee. Employers now have a wider talent pool to recruit from, which could help to plug some of those skill gaps.
Employees can reap the same benefit, choosing a job that best suits their skill set and offering the work life balance they crave.
So what does all this tell us about the IT job market?
Like last year, the challenges employers have with an ever-increasing demand for skills across all technologies surveyed means that employees still hold the cards.
If traditional recruitment programs aren't filling the gap, perhaps vendors will need to look at alternative sources to help their recruitment programs. One great example we saw last year was the Trellix I Do Soulful Work project which looked to encourage people from different walks of life to consider cybersecurity as a career.
Last year we suggested that employers needed to look outside of salary and benefits to encourage new recruits. Whilst work life balance is still in important, this year, it's striking that salary and monetary benefits has edged back to the top in terms of importance for people looking to change employer.
So why the change? While employees might have been willing to compromise on salary in order to enjoy a good work life balance and remain employed through the pandemic, now that bills are rising, it appears this is no longer enough to keep them hooked and they'll make their employment decisions based on the amount they can earn in the market. It might have made it harder for employers but for anyone looking to change, the IT job market is still thriving – and employees remain in the driving seat.
Methodology
300 IT decision makers from across the US and UK were interviewed in February 2023. All respondents were from organisations in the private sector, with 1,000 or more employees.
For a conversation about how we can help your organisation with its insight objectives for 2023, get in touch with Trevor or Katie to discuss your ideas further. You can find lots more technology research insights and inspiration on our blog and explore the work we do for our clients via our Project Portal.
Interested in receiving news like this in your inbox? Sign up for our monthly newsletter here
---