News
Latest research and updates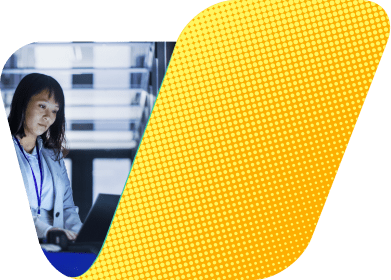 In IT Together blog: Lessons to be learnt from home schooling
30 Mar 2021
---
Our February blog saw David and Jess highlight the importance of striking a balance between operation and innovation, and how organisations have responded and continue to respond to the evolving needs of their workforce.
Workforces have certainly faced tests this past year, particularly as many employees were forced to juggle between remote working and supporting education at home. For this month's blog, we explored this in more detail by speaking to IT decision makers to get their views first-hand, with Trevor sharing his own personal experiences of having two primary school children as well.
The scales of work-life balance have been tipped as a result of the pandemic
Whilst society strives to begin the process of 'business as usual' and children are beginning to return to the playground, it's important to take experiences from the past year and learn from them – in a world where the reliance on technology continues to grow.
With most (70%) IT decision maker respondents having home schooled children at some point during the pandemic and almost nine in ten (87%) knowing someone else who has, it's perhaps no surprise that home schooling has had a big impact on work-life balance.
Difficulties balancing work and education have been the greatest bugbear for nearly two thirds (61%), which is unsurprising when considering the need to maintain their own organisation's workforce, their personal work, whilst also supporting children at home.
Trevor: "There simply wasn't enough time in the usual working day to ensure the kids were getting their work done and handed in on time, whilst also fitting in Teams calls, messages and emails with clients and colleagues. I found the result was that you came back to the laptop later in the evening once the kids had gone to bed to catch up and also to do those longer tasks that required uninterrupted concentration."
In many ways, whether with work or childcare, in these new circumstances the approach needed is similar - organisation is key. Building a structured routine can certainly help to ease the stress involved in trying to strike a balance between the two - from putting daily schedules and plans in place, to giving children the opportunity to set their own goals or the workforce the ability and tools to ensure they remain productive. All are ways to add direction as well as playing on the flexibility that home schooling and remote working can provide.
Trevor: "The local school did an amazing job of sending out work for the children. They had three Google Meet calls a day with their classes and teachers. Having a daily schedule in place was invaluable, as it gave their day some structure whilst also giving them the chance to decide when to do the work. Of course, the ultimate sanction was removal of technology if they didn't do the work, but that didn't happen too often."
The struggle to find equilibrium between work and school life at home (61%), along with reduced productivity (49%) and lack of motivation (45%) are challenges that go hand in hand. Embracing the flexible opportunities that come with remote work and home schooling are a great way to address this. Taking regular breaks, exploring outside spaces and developing household skills are all ways in which daily routines can be enhanced to be more than just learning in a 'classroom' setting. And these are areas that are mirrored in our new working routines as well – whether it's finding new ways to collaborate, changing processes or work patterns to be more flexible or exploring how new technologies can help.
Trevor: "We went on regular walks, predominantly for exercise and 'fresh air'. I don't think we quite mastered the domestic tasks part though. The challenge with primary school children is that the demand is always 'now' and with work as well, sometimes 'now' just wasn't always possible."
It's critical that cybersecurity threats are mitigated
However, it's not only performance and productivity that have been threatened. Almost three quarters (71%) believe that home schooling has heightened cybersecurity risks. This, along with keeping up with cybersecurity demands being made more challenging as a result of pandemic disruption (74%), demonstrates that remote learning has exacerbated the risk potential that many are exposed to. This finding is telling, particularly when thinking about the age groups subjected to such threats when remote learning from home.
Positively, most recognise the importance of particular considerations in order to protect children against these threats. The research findings demonstrate that there's no one quick fix, but rather a range of factors to consider. For example, a vast majority (94%) believe that having separate passwords as well as educating children on cybersecurity risks are just a couple of the top-level considerations worth thinking about.
Whilst a fairly level playing field in terms of these considerations, it's interesting that education – whether that's educating children on cybersecurity risks (94%) or researching educational apps and websites before installation (93%) – are within the top three areas of importance.
Of those who were home schooling at the time in February 2021, importance is more heavily weighted towards having separate passwords (95%) and researching educational apps before installation (95%). Interestingly, installing filters of websites (88%) and having separate user accounts on shared devices (88%) were less of a concern for this group, suggesting that priorities lay elsewhere when protecting children at home. There are clearly differences based on experiences with home schooling and it's paramount that a range of mitigative behaviours are considered in the future and no stone should be left unturned when it comes to cybersecurity threats.
Trevor: "I can imagine experiences being very different depending on the age of the children as well. For mine, at primary school age, it's incumbent on me to know the passwords. 'Dad, what's the password for...?' was a favourite expression in our house. All classwork was shared by the school on Google Classroom, as a result I had complete confidence that links shared would be age appropriate and fine for the children to access. On reflection, I can see how that's a risk, especially with links to educational content on places like YouTube, etc. not necessarily from the content itself, but through the enquiring minds searching for other less appropriate videos on YouTube afterwards."
Learning from past experiences and using technological capabilities to an advantage
Whilst parents and guardians have displayed concern that home schooling removes the social element of learning which can subsequently have a negative impact on children, it does also pose opportunity for a generation growing up in a highly technological world. Remote learning has allowed children to develop online and IT skills and gives families the chance to have greater involvement and exposure to the education their child receives. These capabilities are priceless and can certainly be utilised after the pandemic.
Trevor: "Both of my children are more tech savvy now than they ever were before. The younger one knows more settings on her iPad now than I do, and you get regular 'no you just need to this, then this, then that – and look you have glasses and a moustache for your next Zoom call. But the lack of social interaction is really, really tough. Kids generally don't sit around and chat, they just do. They play with dolls, they play football, they bounce on trampolines, they do 'stuff' with their mates and they're happy doing it. We tried a few Zoom calls and neither of them really knew what to say to the same friends they see every day in the playground. But, it could be made to work with a bit of creativity. A few times with the younger one especially, we set her up with colouring pens and paper, and she then had a Zoom call with another friend who also had the same set up. They chatted and played as if they were in the same room. The older one played online with his friends and spoke through games and Facetime whilst he was playing. So they did both got the interaction to a certain extent and the technology did help - but it's a poor substitute. Now they're both back at school you can see how much happier they are, buzzing with the idea of play dates with activities like football, cricket and dancing clubs starting up again – getting back to normal."
It's also imperative that for the mental and social wellbeing of children, that communication with peers is encouraged, whether that be through online break activities or collaborative work tasks.
With a majority (74%) agreeing that the nation was unprepared for home schooling, it's even more important to take on the earlier considerations in order to mitigate challenges previously faced. The disruption caused by the pandemic has unexpectedly accelerated change in terms of the way we work and learn, and our saving grace is that we've now had the experiences that enable us to tune into what works and what doesn't. Making progressive efforts to put these lessons learnt into practice can only help in the long term.
Methodology
300 IT decision makers from the US and UK were interviewed in February 2021. All respondents were from organisations in the private sector, with 1,000 or more employees.
Find out more about how Vanson Bourne can support your organisation's research and insight goals and get in touch with Trevor or Shanice to discuss your ideas further.
Interested in receiving news like this in your inbox? Sign up for our monthly newsletter here
---