News
Latest research and updates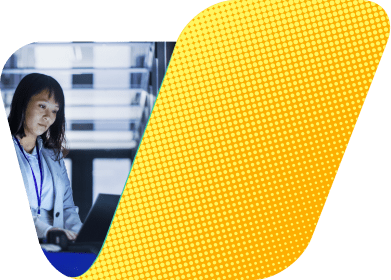 In IT Together blog: The human side of technology investment
29 Jun 2021
---
The extent of technology adoption
Spoiler alert! It will come as no surprise to read that almost every single IT decision maker we surveyed for this article said that their organisation plans to adopt new technologies within the next two years. Many are already well down that path, having been accelerated into action by the events of the past 18 months. For most organisations, the concept of the workplace has irrevocably changed – and technology in many forms plays a central role.
The benefits that new technology can provide in improving agility, security and business operations are clear - however, for all the hype, an area that is being potentially missed by many is how these technologies affect employees within the organisation. And beyond that – are employee needs being considered as part of this adoption?
Motivations for technology adoption – for organisation or employee benefit?
Of course, any technology investment must prove an ROI, and that is the case here - 57% of ITDMs state operational efficiency is a top three motivation for adopting or growth. But in the context of a business world where employee wellbeing is high on the priority list, the employee experience as a driver for technology adoption slips down the ladder. Customer experience (44%), future preparedness (43%) and agility (38%) are all more common motivators than the employee experience (34%).
However, can these areas truly be seen as independent motivations? In practice, they are intrinsically linked – improvements to operational efficiency will impact upon an employee if it means they are able to complete their work more quickly and easily. Improving customer experience and preparing for the future can mean that employees' jobs are more secure, reducing stress in the long term. And while organisations aren't perhaps seeing the employee experience as a direct motivator of technology adoption, 88% look for information on how a vendor's offering will benefit the employee experience when choosing solutions.
Technologies can, and do, impact upon the employee experience, regardless of whether this has influenced the decision to adopt them. 92% believe that new and emerging technologies have the potential to improve the employee experience, but what impact are they really having?
Technologies as a source of stress
The impact of adopting or developing technologies on employees is not always a positive one. One area of concern surrounds increasing employee workloads, either due to the training requirements of new technologies (33%) or their complexity (32%). Additionally, 33% cite that trying to keep up with new technologies can increase stress. This is a broad area of concern when it comes to adopting technology, with 66% who are concerned that this adoption can lead to greater stress. This should be of concern not only because of the detrimental impacts to employee wellbeing, but to whether organisations are getting as high an ROI as possible if their employees aren't able to effectively utilise these tools.
These concerns are particularly pertinent given the remote working challenges that employees have faced in the past year. Difficulty focusing during video calls in comparison to in person meetings, colloquially known as Zoom fatigue, is listed as the most common challenge faced by ITDMs (44%), and 39% struggle to switch off from work once the working day is over. Increased stress is reported by 30%, and loneliness by 24%. Focusing on the employee experience has possibly never been so important, or so complex - 80% agree that ensuring a good employee experience is more difficult for a remote workforce than one that is office-based . However, technology has the potential to offer enormous help here, so long as the employee experience is considered when technologies are adopted.
Assisting the employee experience through technology
Almost all ITDMs believe that the employee experience can be strengthened with greater technology adoption. The most common benefits are increasing productivity (67%) or making it easier to reach a good standard of work (42%), improving efficiency and quality of work across the business. These are benefits which, while making the employee's life easier in many cases, also impact directly on the business' bottom line.
Collaboration is also a fundamental and incredibly relevant area which technology can improve. 38% state that they have seen a reduction in teamwork and/or collaborative problem solving while working remotely, and 91% agree that more focus needs to be placed on maintaining a collaborative employee experience now that their workforce is remote. However, 52% believe that developing their technologies can make it easier to collaborate – and organisations have recognized the improvements which can be made here, with 51% planning to invest in remote collaboration tools in the next two years. With remote or hybrid working looking set to stay, focusing on the employee experience and wellbeing will be paramount in keeping a productive and innovative workforce.
Developing technologies can also provide benefits more directly linked to the interests of the employees, allowing them the opportunity for professional development by improving their technical skills (50%) and providing them time to focus on tasks of interest to them (48%). These benefits, along with the reduction in the need to do manual tasks (41%), will inevitably keep employees more engaged and improve their job satisfaction – leading to improvements of the employee experience, but also employee turnover.
However, one area where there is still room for improvement is in employee wellbeing, in which the benefits are far more limited. Only 39% say that adopting or growing technology use facilitates an improved work/life balance – something that employees are struggling with increasingly while working remotely - and 27% say they it reduces stress.
Recognising the potential, and the pitfalls, of technology adoption
Developing an organisation's technology capabilities can provide enormous benefits not only to its operational efficiency, profits and security, but also to its employees. 90% of ITDMs state that ensuring a positive employee experience through the implementation of technology is a priority for their team – and with the right technologies in place, benefits can be experienced here. New technologies can lead to employees being more productive and working to a better standard, however if not implemented correctly, the inverse can happen, adding to workloads and even increasing stress. Stress itself is a key issue, but with some organisations seeing a reduction in it through the adoption of technology, there is evidence that even this is a hurdle which can be overcome. With an awareness of the issues that technologies can produce, these are pitfalls which can be avoided, as long as organisations place the employee front and centre when making decisions about them.
Methodology
300 IT decision makers from the US and UK were interviewed in May 2021. All respondents were from organisations in the private sector, with 1,000 or more employees. Find out more about how Vanson Bourne can support your organisation's research and insight goals and get in touch with David or Bronwyn to discuss your ideas further.
Interested in receiving news like this in your inbox? Sign up for our monthly newsletter here
---