News
Latest research and updates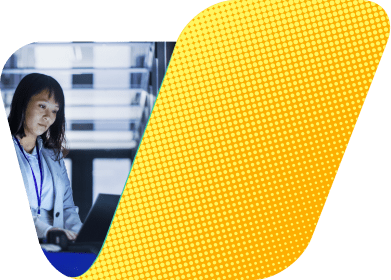 In IT Together blog: Logging on while switching off
27 Jul 2022
---
Over the past few years, we've seen a dramatic shift in how we live our lives. For many of us, where once was a commute, a designated workspace, or more importantly, a routine, we now enjoy a greater level of freedom in our approach to working. The greater openness and flexibility of employers to offer remote working, either permanently or more often as a hybrid working environment, has widely been praised by employees.
With the majority of us now enjoying a blended approach to the workspace, it's unlikely to change anytime soon – and why would it? At a time where the cost of living is soaring, organisations can benefit through reduced operating costs, while employees spend less time and money commuting.
On paper, it's a win-win situation. However, is the reality different? Have the lines between work and home life become blurred, and as we enter the summer holiday season, are employees truly switching off? Revisiting a piece of research we also conducted last year, we again spoke to 300 US and UK ITDMs to find out how their views and experiences have changed over the last 12 months.
Working out of hours
Technology is ever evolving, and in a world where connectivity is key, businesses are implementing various technologies to further their goals. With a greater number of employees working remotely, the element of connectivity has never been more crucial.
It's essential that today's workforce can access work-related content efficiently and securely. In fact, the vast majority (97%) of IT decision makers report that they use multiple devices for accessing work-related content, with three being used on average. This of course has its benefits - improving communications and flexibility to name a few - but is this greater level of access becoming a burden?
Just over a third (34%) of respondents report that they access work-related content outside of their normal working hours on a daily basis. This figure is down from 2021, where around four in ten (39%) reported the same. So, whilst still a burden for many, this could suggest that respondents are becoming more accustomed to working remotely and are now striking a better work/life balance as a result.
With 97% of employees accessing work related content outside of their normal working hours to some extent, it's likely all of us will experience this at some point, whether it be down to a looming deadline or a request for help from a colleague. There is a mix of opinions as to whether this is done willingly or not – while only the minority feel strongly either for (12%) or against (7%) doing so, most (82%) lie somewhere in between, suggesting an acknowledgement that is may be the current reality of their working lives. Indeed, the vast majority (84%) of ITDMs agree that working outside of normal working hours has now been normalized. With nearly half (49%) of this group saying they actually favour this; it seems that it's now accepted as part of their role.
Out of office, but still online?
It's not all work and no play though. As the holiday season approaches, the idea is more of us will be trading the laptop for white sandy beaches, switching off from all things back home. Unfortunately, this doesn't seem to be the case for everyone, with nearly half (47%) of respondents reporting that when they take a week or more off, they check in, or work at least most days. Encouragingly, this is down from 62% the previous year, which could suggest that we're slowly learning to switch off as we emerge from the disruption of recent years. There is still some way to go before we get there though.
We're sure we've all felt the apprehension when opening our inboxes from a period of annual leave. The mountain of emails to sift through, trying to identify what tasks are urgent, what deadlines are just around the corner. So perhaps it's not a surprise that employees log on during their time away if nothing else but to alleviate that workload on the first morning back.
In fact, the majority (54%) of those who log on during their annual leave do so to catch up on smaller tasks or admin. However, just under half (45%) report that they do so because it's too easy to access their work while on holiday/annual leave. Perhaps having that greater level of access is a burden after all.
xtagstartzBut it may not just come down to these factors. Nearly seven in ten (69%) who log on while on holiday believe that switching off from work outside of normal working hours could negatively impact their career progression, suggesting that logging on is the ultimate sign of commitment.
Methodology
300 IT decision makers from across the US and UK were interviewed in June 2022. All respondents were from organisations in the private sector, with 1,000 or more employees.
For a conversation about how we can help your organisation activate research in this area, get in touch with Trevor or James to discuss your ideas further. You can find lots more technology research insights and inspiration on our blog and explore the work we do for our clients via our Project Portal.
Interested in receiving news like this in your inbox? Sign up for our monthly newsletter here
---