News
Latest research and updates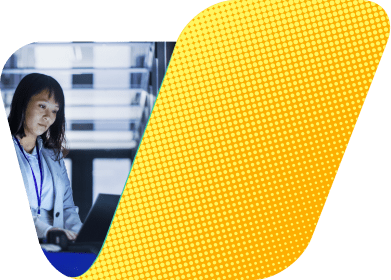 In IT Together blog: How ITDMs are adapting their roadmaps in 2021
28 Jan 2021
---


Welcome to our new monthly blog series: In IT together.

Formed over 20 years ago, Vanson Bourne sits at the intersection of market research, technology, and marketing. We take our expertise in research, coupled with our knowledge of technology, and support our clients in their market insight and thought leadership activities.
Every month, informed by the conversations we have with our clients and prospects, one of our account directors and one of our research leads will come together to share their perspectives and insights on the latest research we've conducted. Each blog will explore a current topic or trend in the technology sector, highlighting what's on the agenda for IT decision makers in 2021.
By making use of our very own business panel, we are able to tap into the minds of enterprise IT decision makers (ITDMs) and really get under the skin of what's important to them, what challenges they will face and what is driving them.
No one can deny that 2020 was a tough and unprecedented year for many businesses. Not least for the technology industry which had to play a key role in trying to keep the lights on for all businesses who have had to adapt and flex with the pandemic.
So what has this meant for ITDMs? There have been, and still are, obvious barriers and blockades to overcome, a need to refuel and recharge, and a readiness to proceed with the 2021 journey. What does this look like? Based on insights derived from 300 US and UK IT decision maker interviews in December 2020, Ellie and Katie share their perspectives below…
How AI is transforming businesses
Artificial intelligence (AI) is not a new idea by any stretch of the imagination. But, as this technology advances, so does the potential value that AI can add to the business. The IT decision makers that we interviewed for this blog cited that AI engineering (48%) was the most important Gartner top strategic technology trend for their organisation in 2021. Gartner identify that AI engineering allows organisations to support AI models and extract the full value of AI investments.
AI is a powerful tool which can help these organisations transform their business in many different ways including automation of processes, increased data analysis and easing their ability to engage with customers and employees.
The use of AI engineering to help organisations optimise their AI investment is key to supporting them battle a key challenge for 2021: increasing productivity. Approaching four in ten (36%) cite this as a top three challenge they will face in 2021. By prioritising AI engineering, organisations are making steps towards making their business more efficient, which only stands to benefit them in the long run.
Protecting a distributed workforce remains a big IT challenge
COVID-19 bought with it many challenges for organisations but managing and protecting a distributed workforce was (and still is) one of the biggest. Overnight employees shifted to remote working en masse and IT teams scrambled to ensure that security protocols could cover such a widespread workforce. It is then perhaps not a surprise that cybersecurity mesh was the second most likely (46%) Gartner top strategic technology trend to be chosen by respondents.
But what is cybersecurity mesh? A relatively new term, it largely refers to the ability of the IT security protocols to create their own perimeter around each individual access point rather than one single perimeter around all access points. It allows for security procedures to become modular and adapt with the growth of the business.
COVID-19 has reshaped the workforce and it's likely that it will never go back to its previous approach. Organisations must act now to ensure that they fully protect their most important asset.
It's all about the experience
In recent years there has been an increased focus on the experience that organisations offer their staff, customers, and users. Improving and advancing the experience offering has become a differentiator for businesses, allowing them to attract the best talent, more customers and an increasing userbase.
For over a third (36%) of IT decision makers that we interviewed, taking this one step further will be a priority for 2021. The total experience strategy encompasses all aspects of the organisations' experience offering and places them under one heading. By combining them, organisations can pool their resources and share best practice. They can also differentiate themselves even further from their competitors, by offering a seamless, stand-out experience.
While organisations might have trepidations as they navigate into 2021, the outlook is optimistic
While we enter 2021 with the reality of vaccines and the hope of an eventual end to the pandemic, the general feeling is perhaps there is still a way to go. However, what we've found is that organisations are cautiously optimistic about the future.
While the majority (96%) report that their organisation will face challenges in 2021, however only around a quarter (26%) say that shrinking budgets will be one of them. In fact, budget limitations is the least likely challenge to be placed in respondents' top three for 2021. Instead, areas like data management (37%), increasing productivity (36%) and keeping up with new technology demands (35%) are the most likely to top the list.
This is a positive sign and a confident start to 2021. These are all challenges that organisations can overcome by utilising the right technology and finding ways to handle the increased technological demands being placed upon them.
In the coming months, we'll be looking at these challenges in more depth, amongst many other topics which are at the top of decision makers' agendas – stay tuned for more from our In IT Together series.
Methodology
300 IT decision makers from the US and UK were interviewed in December 2020. All were from organisations in the private sector, with 1,000 or more employees.
Find out more about how Vanson Bourne can support your organisation's research and insight goals and get in touch with Ellie or Katie today to discuss your ideas further.


Interested in receiving news like this in your inbox? Sign up for our monthly newsletter here
---