News
Latest research and updates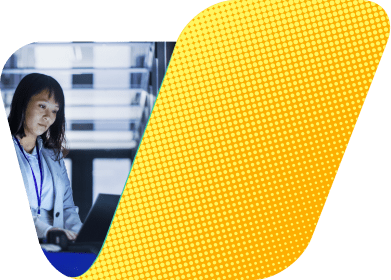 In IT Together blog: So this is Christmas (...again)
08 Dec 2022
---
'So, this is Christmas and what have you done? Another year over, a new one just begun.' Lyrics penned by John Lennon and Yoko Ono back in 1971.
An opening we've unashamedly re-employed from our blog last December, given its direct pertinence. So, why the repetition? Well…
Lennon's opening vocals on this Christmas song continue to act as a powerful reminder to the importance of occasionally reflecting and taking stock. This has, of course, been another year of considerable socioeconomic headwinds - gusts, many would argue, even more forceful than those buffeting us in 2021. Equally, the lyrics underline that each new year commences with a sense of renewed hope and possibly.
Once again, we also wanted to explore experiences from across the preceding 12 months, as well as future plans and expectations. Doing so amongst IT decision makers (from across both sides of the Atlantic).
The bonus gift - tucked into the top of the Christmas stocking - is that this time around we have the ability to benchmark reaction against our 2021 dataset. This enriched analysis has enabled us to tease out a number of trends, as well as frame the 2022 responses within those from the preceding year.
So, grab your glass of eggnog, mulled wine or spiced latte and kick-back. We hope you enjoy the peruse and associated ponder.
What do tech teams want for Christmas?
In the first instance, our survey looked to establish what organisations' IT departments had on their respective Christmas lists. What - in a figurative sense - they would want under the tree, waiting to be unwrapped? Plus, how has this differed, if at all, from last year?
As with any Christmas present list, it's - once again - a fairly long one. That said, it's quite clear which requirements sit at the top, being the most in demand.
With a third (33%) of respondents, board support for IT based innovation/initiatives is top of the list. An increase of 3 percentage points on last year. Clearly, having board-level sponsorship and buy-in is absolutely central to the IT team's ability to operate effectively and help drive forward digital transformation.
Watertight cybersecurity remains 2nd in the priority list. Albeit, in the 2022 dataset, only 22% put this as their top requirement, compared with 25% a year ago. Is this reflective of the ever-growing list of requirements facing the IT function - which can inadvertently distract from core requirements and functions?
2022 - taking stock, a tech team perspective
Whilst we can all relate to the challenges faced over the course of 2022, it's important - once again - to acknowledge that extremis can also be a major catalyst and accelerator of change, experimentation and innovation. The most agile businesses continue to embrace such opportunities, enabling their tech team to gain valuable learnings, as well as achieve notable successes - as highlighted below.
In 2022, the role played by the IT department in the on-going evolution (for many organisations) to a hybrid working model tops-the-tree of successes (57%). With the implementation of tightened cybersecurity practices (51%) and migration to cloud-based infrastructure (49%) being other of areas of triumph for a sizeable number of respondents.
IT teams have not only achieved a number of successes this year, they have also gained some valuable insights. Much like in 2021, these include learning how to adapt to a long-term hybrid-working model (57%), as well as understanding how to most effectively catalyse digital innovation (56%). Although it didn't quite make a Christmas number one, we did see a sizeable movement in the explicit acknowledgement of the importance of investing in people (52%, up from 45%) - emphasizing the importance of training (across both technical and 'softer' skills).
2023 - expectations of continuity or change?
We also felt it instructive to gain a view of tech team priorities for the forthcoming year. Similar to last year, it's very much a story of 'everything's the same, yet different'. The year-on-year numbers largely reinforcing this view.
As many as 62% will prioritize cybersecurity against new and advanced threats; perhaps a key takeout from this report, is not to become complacent - cyber-criminals won't stop, and nor should IT teams. We should also expect to see new streams of revenue being created through IT/innovation (57%) and better scalability to match demand (48%). What's particularly pertinent here is that this shows a notable rise from 2022 priorities, up from 50% and 37% respectively.
Let's hope it's a good one
As was underlined last year, organisation's tech teams have - in the main - proven over the past 12 months to be a robust, adaptive, business function - particularly when fully empowered and appropriately resourced.
Whilst global financial and economic pandemic squalls will undoubtedly have a rolling impact across 2023, it is our view that IT professionals will continue to adapt to the rapidly evolving landscape - acting as agents of innovation and change.
Of course, it's only appropriate that we finish where we began, with John and Yoko… 'A very merry Christmas, and a Happy New Year, let's hope it's a good one.'
Wishing you happy holidays and a prosperous 2023.
Your Vanson Bourne team.
Methodology
300 IT decision makers from across the US and UK were interviewed in November 2022. All respondents were from organisations in the private sector, with 1,000 or more employees.
For a conversation about how we can help your organisation with its insight needs for 2023, get in touch with Scott or Callum to discuss your ideas further. You can find lots more technology research insights and inspiration on our blog and explore the work we do for our clients via our Project Portal.
Interested in receiving news like this in your inbox? Sign up for our monthly newsletter here
---