News
Latest research and updates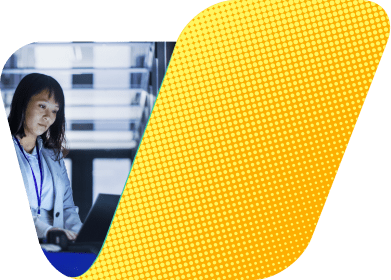 In IT Together blog: So this is Christmas
10 Dec 2021
---
As John and Yoko poignantly sang back in 1971… 'So, this is Christmas and what have you done? Another year over, a new one just begun.'
A song and lyrics reminding us to embrace the importance of taking stock and reflecting upon the preceding 12 months, particularly given the backdrop of powerful - buffeting - socioeconomic headwinds; whilst - at the same time - encouraging us to start to peek into the year which lies ahead, one pregnant with opportunity.
This blog looks to do just that, exploring the experiences of 2021 amongst IT decision makers (from across both sides of the Atlantic). Plus unpacking their hopes for 2022. All sprinkled with a little festive joy - after all, it's Christmas.
What do tech teams want for Christmas?
In the first instance, our survey* looked to establish what organisation's IT departments had on their respective Christmas lists. What - in a figurative sense - they would want 'under the tree, waiting to be unwrapped?'
As with any Christmas present list, it's a fairly long one. That said, it's quite clear which requirements sit at the top, being the most desired. For three in ten, the single most attractive present would be full board support for IT based innovation/initiatives; we've seen monumental shifts in the way we work over the past year, but it appears that this technological change isn't always fully championed from up high.
Another ongoing challenge which our ITDMs (IT decision makers) would love to see resolved as their Christmas gift, is achieving watertight cybersecurity (some 25% stating as much). Year-in-year-out hacking and cybercrime continues to evolve and adapt, meaning a continuous lag-catch-up battle for organisations face. Eliminating this would be very welcome.
2021 - taking stock, a tech team perspective
Whilst we can all relate to the challenges faced over the preceding 12-months, it is important to acknowledge that extremis can also be a major catalyst and accelerator of change, experimentation and innovation. The most agile businesses can and have embraced such opportunities, enabling their tech team to gain valuable learnings, as well as achieve notable successes - as we can see below.
Understandably, a successful transition to a hybrid working model tops the tree (62%), with IT teams being asked to adopt new practices at such short notice. Despite the wish for watertight cybersecurity, 54% did acknowledge that tightening cybersecurity was one of their biggest successes of 2021.
When it comes to learnings, it has been a rather fruitful year. Approaching two fifths of respondents feel that their IT department has established how to adapt to a hybrid working model in the long term (59%) and/or drive digital innovation (56%). With just under half (45%) taking away the importance of continuing to invest in people. Overall, all bodes well for 2022…
2022 - expectations of continuity or change?
We also felt it valuable to gain a view of tech team priorities for the forthcoming year. At one level it's a story of 'everything's the same, yet different'. The survey numbers reinforcing this view, whereas also reemphasizing the on-going areas of focus.
Some 55% of respondents said that they will prioritize cybersecurity against new and advanced threats in 2022. The other clear area of focus is the desire to be more than just a department that 'keeps the lights on' - with around half to encourage digital innovation (51%), as well as new streams of revenue through IT/innovation (50%).
Let's hope it's a good one
In summary, organisation's tech teams have - in the main - proven over the past 12 months to be a robust, adaptive, business function - particularly when fully empowered and appropriately resourced. Whilst global financial and economic pandemic squalls will undoubtedly continue to have a concussive impact across 2022, it is our view that IT professionals will continue to adapt to the rapidly evolving landscape - acting as the agents of innovation.
It is only appropriate that we finish where we began, with John and Yoko… 'A very merry Christmas, and a Happy New Year, let's hope it's a good one.'
Methodology
300 IT decision makers from across the US and UK were interviewed in November 2021. All respondents were from organisations in the private sector, with 1,000 or more employees.
Discover more technology research insights and inspiration on our blog and explore the work we do for our clients via our Project Portal. Talk to us about your next research project - get in touch with Scott or Callum to discuss your ideas further.
Interested in receiving news like this in your inbox? Sign up for our monthly newsletter here
---