News
Latest research and updates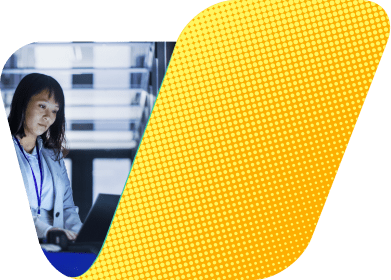 In IT Together blog: Total Experience - new kid on the block or transient imposter?
29 Apr 2021
---
What's it all about?
We are all familiar and - to a greater or lesser extent - 'bought-in' to the experiential frameworks of Customer, Employee and User Experience - or if you prefer - CX, EX and UX. Primarily given the proven causal linkage between organisational performance - across these dimensions - and the bottom-line commercials.
Some would argue though that such experiential components are failing to fully maximise strategic and structural benefits if viewed as standalone - siloed - organisational initiatives. The suggested missing dimension being one of interlinkage and interconnectedness. In essence, a holistic, joined-up, Total Experience (TX) mindset needs to be brought to bear - helping create competitive, marketplace, differentiation.
Within this article, we'll briefly touch-on the essentials of Total Experience - the associated validity in the conceptual underpinning; along with the potential organisational benefits. Plus look to gauge the extent to which TX - as well as experiential strategy more generally - is understood and being embraced across businesses (within US and UK markets), with a specific focus upon tech decision makers. It's an overview piece shaped to act as stimulus for further exploration, rather than a comprehensive tome - albeit containing the odd synaptic 'zinger'. Enjoy.
Buzzword or bona fide?
Context, as ever, is all. It's therefore helpful to go back to the beginning, to remind ourselves that the concept of an 'Experience Economy' was first introduced in 1999 by Joseph Pine and James Gilmore. The idea that goods and services are no longer enough for consumers, that businesses must create memorable events and experiences - transforming a brand's value proposition. We can trace the origins of Total Experience back to this conceptual epiphany - some 20+ years ago.
In 2014, Forbes was publishing articles such as Marketing In The Total Experience Economy - implicitly acknowledging the need for joined-up dimensions across core experiential functions. So, in summation, TX isn't - in our view - some recent flash-in-the-pan. The conceptual framework is very much rooted in established strategic thinking, organically forming out of business necessity (and a tech-driven, data-intelligence, backdrop).
Organisational benefits
The advantages of embracing a TX strategy are writ large. Ultimately, helping reduce the organisational friction, investment and redundancy of serving employee and customer audiences in all their forms. Whilst supporting the creation of a truly holistic brand experience - which has greater customer value and market standout.
That being said, it is fundamental to acknowledge that the creation and embedding of unified TX strategies and workflows is far from straightforward. The associated organisational re-structuring most certainly requiring bracing by the dual tech solutions of decision-intelligence and unified communications.
Degree of understanding & embeddedness
It is informative to gain a snapshot of the extent to which TX is conceptually understood, along with the degree to which businesses are starting to embrace Total Experience strategies - benchmarked against the embeddedness of existing experientially-driven (CX, EX and UX) initiatives. To this end, we conducted an IT decision-maker survey - across US and UK businesses - to explore the associated territory.
Firstly, we established that the term 'Total Experience' is not new phraseology for most tech respondents. Only 7% reported that they had zero understanding of TX, with a further 2% reporting that they weren't sure what TX meant. In fact, two fifths of respondents (41%) correctly stated that TX is the overarching term for bringing all strands of an organisation's experiential strategy under one centralised initiative; facilitating collaborative, joined-up activity and execution. So, it's clear that a considerable chunk of businesses have a solid grasp of the central tenets of TX, but are they - truly - putting this understanding into practise? Our snapshot would suggest not…
For over three quarters (77%) of IT decision makers (ITDMs), the struggle to integrate experience strategies is a real one.
Furthermore, the majority of organisations have still not fully implemented individual experience strategies - let alone fully integrated them.
It is clear that US businesses have charged ahead and really embraced the experience culture whilst their counterparts in the UK have continued to tread far more lightly. Albeit, even within The States, firms are still very much on the experiential journey. With the vast majority of ITDMs - across both territories - reporting that their organisation's employee, customer and user experience strategies require optimisation.
The perceived benefits survey participants felt their respective organisations could derive from combining their separate experience strategies under one, holistic approach, were considerable. Surely reinforcing the view that businesses should be making greater strides towards a TX-centric approach. The up sides (of productivity gains, greater customer satisfaction and increased cost control), speak for themselves.
Some final thoughts & observations
Let's be under no illusion, TX strategies are still very much in the foothills of organisational embeddedness - as previously illustrated. Particularly given that implementing and replicating a single strategy - across a myriad of business channels and touchpoints - is hard to do.
Intuitively though, such a holistic, cross-organisational, Total Experience strategy makes absolute sense. Particularly in the age of decision-intelligence - with associated, cloud-based, tech platforms providing the facility to support the management and distillation of complex, chaotic, high-velocity, data-rich environments, as well as the associated cross-organisational communication.
Such data and decision-intelligence solutions are only going to become more powerful - catalysing increased alignment across customer, employee and user initiatives. Ensuring such joined-up TX strategies sit at the heart of businesses - becoming a central performance metric and directly shaping organisational agility and structural resilience.
So, is TX complete hokum? In short, no. In our view, Total Experience is very much an agglomerating evolution of the precursor experiential frameworks. A strategic approach which businesses will increasingly embrace - facilitated by ever more powerful data-intelligence and communication platforms.
That said, the speed of TX adoption will undoubtedly differ (by sectoral vertical, organisational size, territory, etc) - as was ever thus. Equally, to our minds, the concept of Total Experience will also - over time - evolve. In-line with the ever changing, more complex, commercial world we inhabit.
Methodology
300 IT decision makers from the US and UK were interviewed in March 2021. All respondents were from organisations in the private sector, with 1,000 or more employees.
Want to read more? Browse our other articles and insights at the bottom of the page and explore our Project Portal to find out more about the work we do. To discuss how we can support your organisation's research and insight goals, get in touch with Scott or Katie today.
Interested in receiving news like this in your inbox? Sign up for our monthly newsletter here
---