News
Latest research and updates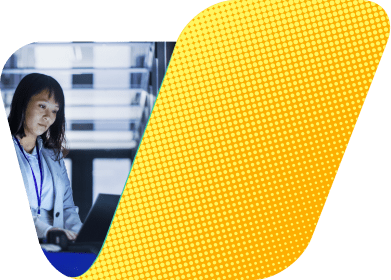 Company news - September 2018
06 Sep 2018
---
Ever heard of something called "Reset-ember,"? It's the idea that after having a quiet summer people get back on track in September. Gyms get full, diets are resumed, annual leave is long forgotten, and thoughts turn back to work.
It's an interesting phenomenon, but not one we've seen in the Vanson Bourne offices this year. We've been flat out all summer, working on some particularly big and complex research projects and making grand plans for the future.
Recent work
Many clients have released our research over the past two months, including CrowdStrike, Gemalto, the Center for Strategic and International Studies, Trend Micro, LinkSys, Devo, and Exasol.
If that wasn't enough, we've been wrapping up work on another project covering 4,600 interviews with enterprise decision makers in forty(!) different countries.
Working on such a big project has required a lot of planning both with the client and internally. Kelvin Lawson and Daisy Reece have been administering the project to make sure interviews arrive on time and reports are created when our clients need them.
Although we have a robust project process, Daisy and Kelvin outlined a number of custom points to make sure this project ran smoothly:
They worked with the project manager and the client to establish which countries were a priority, and pushed for fieldwork to be completed in those countries as soon as possible


They created and managed ten different sets of quotas, to ensure a fair balance of respondents across all geographies


Every one of the 4,600 interviews was manually checked for accuracy and consistency. They developed custom peer reviewing rules so that there was never any duplication of effort


The project management team had discussed with the client how they preferred to represent the data, and the guys built reports that showed both the full data and the results in a way that the client could easily use
The end result is a client that's got a complex research project on time and is currently working with the project management team to easily tease out the important findings.
Oh, and Kelvin and Daisy have also worked on another project this summer which saw us collecting 20,000 interviews from consumers worldwide. Phew!
Getting started with benchmarking, personas, and other ways to group research data
Clients love our ability to deliver more than just data. We help clients understand the meaning behind the numbers on almost every project we perform, and we often deliver whitepapers, infographics, webinars, and more.
But clients tell us that the idea of personas can sometimes feel like a dark art. Once we've got a number of interviews, how can someone meaningfully group responses together in personas? Can it be done with one question, a handful, or loads? Does it require some kind of tricky scoring?
And what's the secret to taking all that work and creating an interactive to allow prospects to measure themselves against survey respondents?
It's not as tricky as you might think. To help explain, we've put together a short but thorough guide walking you through the process and outlining how you can do something very simple, something a little more complex, or even something very advanced.
Our research in the news
Clients use insight from our market research projects to get headlines across a wide range of publications. Over the past month we've seen over a hundred headlines and articles which cite our research, including:
And finally...
In case you missed it last month, after nineteen years we're thrilled to have appointed Vanson Bourne's first managing director, Neil Thorington. Full details (including a note on how to send him a note) can be found here.
Interested in receiving news like this in your inbox? Sign up for our monthly newsletter here
---