News
Latest research and updates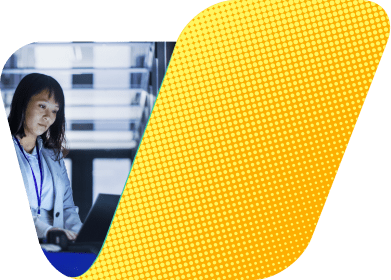 Company news - October 2019
25 Oct 2019
---
New insights from IT
We run a lot of research for clients, but we like to research for ourselves too. Over the past few months we've interviewed IT decision makers to explore lots of exciting topics. Here's what we've found:
New data processes won't stop GDPR breaches
Our research on GDPR found that even a year after the compliance deadline, organisations don't feel that their data processes will prevent a breach. 48% say their current processes leave them at a moderate or high risk of experiencing a breach that violates GDPR in the next 12 months
What technology buyers really want
When thinking about new products and services, IT buyers say it's important to feel that their problems are understood and to have the technical specifications of what they are looking to buy. But, lots of things can get buyers interested in a product or service - 12% say something funny could convince them to buy
Summer is a threat to security
IT decision makers don't feel comfortable that organisations are protected enough when there are fewer IT staff in the office. Over the summer months, 63% think organisations are more at risk of a security breach. And their concern is valid. 43% of organisations do face an increase in threats at this time of year
If you ever want to know more about our work or what topics we're covering in the coming months, get in touch.
Technology marketers' take on marketing
Members of Vanson Bourne Pulse are another source of great insight for us. Our email community created for tech marketers to share their opinions has given us lots to think about. We've found that:
Members are most likely to get their marketing budget assigned in January
Whitepapers and eBooks are believed to be the most valuable type of content for marketing, but marketers themselves prefer visual content
Event marketing is still an important part of marketing strategy
If you like the idea of sharing your marketing experiences with us and getting a better understanding of your peers, sign up to become a member here.
Interested in receiving news like this in your inbox? Sign up for our monthly newsletter here
---