News
Latest research and updates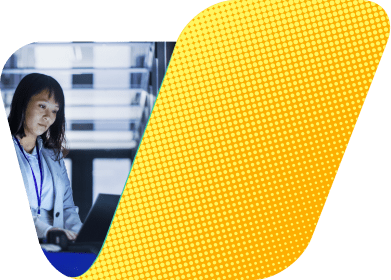 Company news - October 2017
05 Oct 2017
---
Members of the team have returned from their summer adventures to Portugal, Sardinia, and Croatia. With no sight of any holiday blues, they are back together so it's full steam ahead to keep the momentum going through Autumn into Winter. Here's what we've been up to this month.
Two Faces of Influence
Ben and El have been working alongside the research team on our second annual project in partnership with Hotwire. After the success of last year's Changing Face of Influence report, we collaborated again to investigate what influences enterprise technology and marketing buyers in 2017. Repeating research always adds extra depth to a story, and this year it's clear that fake news has had an impact on trust.
Facebook was the biggest influencer last year, but now it's technical information sites, suggesting people are increasingly looking for facts and detail. Another key finding is the rise of importance of video, and of YouTube as a channel of information. Video is very accessible, and we are seeing our clients creating video content as part of their campaigns more and more.
But that's just scratching the surface of the research. Hotwire hosted an event last week to showcase and discuss the data. Our Research Director Sarah joined a panel of guest speakers who attended to share their opinions on the findings, and a great debate ensued! Sarah writes about some of the key topics of conversation in last week's news post.
The full report is also available to download, and a video will be coming soon!
Webinars
The Two Faces of Influence event isn't the only time we've talked about our research in front of an audience this month. Callum presented the data from our recent project with Concur in two webinars, one of which was run in partnership with the ACCA. Our research interviewed 500 senior finance professionals in the UK about how they manage travel, expenses, and invoices. Over 450 attendees dialled in to listen, and Concur achieved a 42% attendee conversion rate!
Callum did a fantastic job, as always, and we can't wait to be invited to take part in another.
Clients are hosting events and webinars now more than ever, because enabling people to talk about the research really brings it to life and highlights what's really important to their audience. If this is something you might be interested in incorporating into your next project, we're here to help and eager to get involved. We can assist with all kinds of content.
Emptying our pockets
We're a generous bunch, and I don't just mean the portion sizes of a slice of one of our many home-baked cakes. We like to do our bit for charity, and enjoy coming together for a good cause. Last week, we managed to raise £480 for the MS Society, which we're very proud of! In what has become a bit of a Vanson Bourne tradition, we raised money by donning our aprons to bake up a storm. Some fabulous creations were made, and despite the sheer amount of food we were faced with, it all disappeared very quickly. There's a lot of baking talent at Vanson Bourne - perhaps we should put our researchers in front of Pru and Paul?
Well done, everyone! And, special thanks to Fi for organising it.
Interested in receiving news like this in your inbox? Sign up for our monthly newsletter here
---