News
Latest research and updates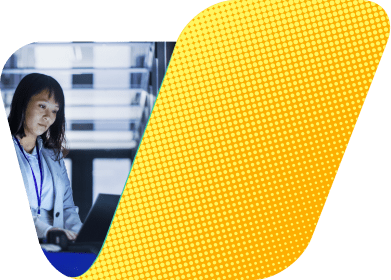 Company news - November 2018
02 Nov 2018
---
Webinar-a-rama
The researchers here at Vanson Bourne know more than just how to write a good survey. Clients love to involve them in their campaigns, using our industry expertise to add authority to their collateral..
This is particularly true with webinars and events. Last month we mentioned that VB project manager Charlie Wood presented some of our research findings at an event for Fujitsu. This month Charlie's presented some other data for Seranova, taking part in a webinar about how organisations don't get the customer experience right in their contact centres.
Charlie's far from our only research expert though. Kelsey Parish takes up the baton in a week's time, talking about recent research for Barracuda about trends and attitudes about SD-WAN in big organisations in EMEA.
We love to help our technology clients right the way throughout their campaigns, from brainstorming where research data could create compelling content, designing a research project that's balanced and authoritative, and being involved in the delivery of campaigns to the market. If you'd like us involved in your webinars and events, drop us a line.
A lot of new client work released
You might know this already, but we run over 100 research projects every year and the majority of them are available to explore in a searchable database on our website.
Our clients have released a lot of our research in various forms this month. We've seen our data used as a key component in recent campaigns from:
Phew. And the team here are working on dozens of other research projects at the moment covering a huge range of respondent types and technology areas. Expect to see plenty of headlines with our name somewhere in the body text over the next six months and beyond.
More charity baking
We're known for our market-leading research for technology organisations, but we're starting to get a reputation for being avid bakers too. Every couple of months a bout of cake fever sweeps through the office and an astonishing spread of baked treats appear, cunningly sold off for charity.
This month, the team pulled together and raised £260 for Guide Dogs for the Blind. Our tastebuds thank the talented chefs, the bakers thank the generous donors, and Kika the guide dog thanks all of us:
That's amazing! The bakes look great but unfortunately I'm not allowed any but if you're struggling to finish them off, I know a dad that is always hungry 😋😂 🍰 @guidedogs https://t.co/8LQBJL1Wqc

— Kika 🇬🇧 (@Kika_GuideDog) October 17, 2018
Despite repeated requests, we're yet to set up a patisserie division of Vanson Bourne. Maybe one day.
Coming soon...
At this time every year we release an annual piece of insight about how organisations are thinking about IT in general. How are budgets allocated? Who's in charge of strategy? And what changes are happening at the board level that will influence how and what technology services enterprises will purchase over the next year?
We're just wrapping up the work on this year's insight at the moment, and the results are very surprising. We'll announce the release on Twitter, LinkedIn, and in our newsletter over the next few weeks. Keep your eyes peeled.
In the meantime, you can refresh yourself on last year's results here. Things have definitely changed over the past twelve months.
Interested in receiving news like this in your inbox? Sign up for our monthly newsletter here
---