News
Latest research and updates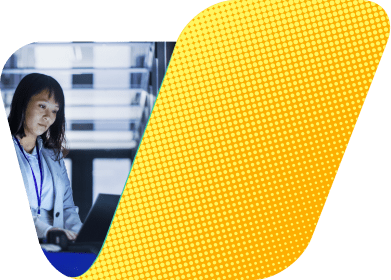 Company news - May 2019
09 May 2019
---
Pick a topic, any topic
We're known for our expertise in the technology space - if there's a topic to explore we've probably researched it.
Some come up time and again, like cloud computing, and others are more trend-based or circumstantial (think GDPR). No matter what the topic is that we're researching, the results are always insightful and contribute to the success of our clients' campaign content.
Arguably one of the biggest tech topics around right now is cybersecurity. In fact, two of our clients have released security-based campaigns this month on research we've run for them. The subject is so vast though - both projects investigate different areas of security.
1E launched Getting Your House in Order, which looks at whether cybersecurity, visibility across endpoints, relationships between IT security and operations, and patching software, has improved since NotPetya and WannaCry. The impact of these notorious attacks is something we worked a lot on around the time they happened, so we were well placed to design this research and really enjoyed re-visiting the subject.
And our work for ObserveIT focuses on security in relation to trust in organisations that have remote workers. As flexible working becomes increasingly popular, this is something we're researching more and more. The key thinking behind this piece is that organisations are allowing employees to choose and use appropriate products and services to get their job done, increase productivity, and gain competitive advantage. The result is cybersecurity teams that cannot rely on closed, locked down environments as their primary method of risk mitigation – so what do they do to secure the business?
But it's not just research we've done on security that's been released this month. The third campaign launch is from DXC and is on the impact of application performance in the digital economy. The study looks at digital opportunities and whether being able to predict and prevent future challenges with applications via automation, artificial intelligence, and lean processes could be a "game changer" for organisations. We know that creating efficiencies is always going to be a priority for organisations, so understanding how technology can assist with that is crucial, and a really important area to research.
Those three examples barely scratch the surface - we love to research any and all parts of the enormous tech world and are working on lots of new projects all the time. If you're interested in what we're exploring or think is the next hot topic, just get in touch.
What else have we been up to?
As well as all the great data and insight we provide to clients on the many different areas of tech, there are a few topics we like to research for ourselves, too. This month, we're interested to know what's on the IT department's to-do list at this point in the year - just a check-in to see what trends are of interest to them right now, what they see as over-hyped, and where they think the greatest opportunities are. So, we interviewed 100 ITDMs to get some answers, and created an animated infographic with all the key findings.
Interested in receiving news like this in your inbox? Sign up for our monthly newsletter here
---