News
Latest research and updates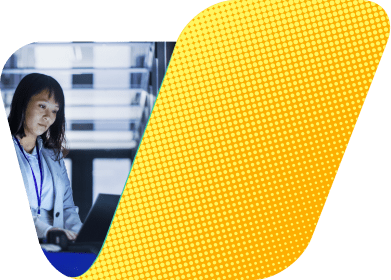 Company news - May 2017
04 May 2017
---
We always have our heads buried in research, but now we have a dedicated marketing team (Ben and me - hello!) we're sharing more of the great research we do and the amazing places it is discussed.
We've been writing updates for a while now but they're not just posts like this. We're sharing on our brand-new Facebook page along with our LinkedIn and Twitter accounts pretty much every day.
A lot's been going on recently. Here's a round-up of what's happened so far this year.
US representation
We've been working with technology vendors in the US almost since we were first founded in 1999. As word of mouth about our work and our great service has grown, we've wanted to serve our American clients even better with local expertise and support.
To do that, we signed a deal with Blanca Garcia Marketing at the start of the year to represent us and develop our US presence even more. Blanca is a former customer with plenty of experience of working with us, and we're excited about the knowledge and experience of technology marketing that she will bring to our clients.
Our Research Director Sarah Thorp joined Blanca Garcia Marketing in visiting some of our clients and contacts in California, where they talked about the great work that we've done over the past year. By the end of the trip, we understood how to make sure we can best serve our US contacts and Blanca Garcia Marketing knows much more about our services.
If you're local to Blanca Garcia Marketing and are interested in research, do get in touch.
Website
It's been four months since the launch of our new website. We've had great feedback so far, in part because it's not just a catalogue of what we offer. It's so much more!
One of the areas we're most proud of is the database which contains all the published research we've performed for clients dating back to January 2015. It makes it easy to see how much research we've worked on, particularly as it can be searched by different topics. Every project includes where that research has got headlines too, including publications like The Guardian, Information Age, and Forbes. Newly-published projects are included as they're released, and we're also working on adding in older projects as well.
The site is updated in some way almost every day. It's not just new entries to the research database, it is updates to social media feeds, new press publications where our research is mentioned, or new insights from the team. Something we love is the banner on every page showing the press stories where our research has been cited.
We are really excited to be able to share our research experience and expertise in this way. We hope you find it useful!
Webinars
We're increasingly asked to lead or take part in client webinars based on our research, and we love hearing our findings provoking debate and discussion among attendees. Even when we're not leading the presentation, we offer support for talking through the research methodology or helping to answer any tricky questions about the data.
Simon Crawley presented some findings based on our research along with Wanda Cadigan, Vice President of Commerce at Sitecore. The webinar - 'Revolutionising the Customer Experience' - explored the online customer experience and what strategies organisations have to ensure that they're always ahead of their competitors.
This is just one of the many examples of webinars that we are involved in. If you'd like more information on how we can assist with these types of events, talk to us.
Team news
In celebration of Easter, and because we like a bit of healthy rivalry in the office, we combined our love of chocolate with our competitive streak! We held our second annual Creme Egg and spoon relay race to bring the team together and enjoy a bit of chocolate fuelled fun.
Congratulations to our winning team, shown here celebrating with their prize. We hope you enjoyed devouring your egg (and yes, we noticed that those bunnies disappeared extremely quickly).
Interested in receiving news like this in your inbox? Sign up for our monthly newsletter here
---