News
Latest research and updates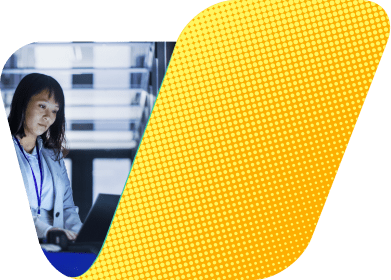 Company news - March 2019
08 Mar 2019
---
Introducing our baseline service
Technology vendors and their agencies love working with us because of our ability to interview hard-to-reach decision makers and our above-and-beyond level of guidance, advice, and analysis throughout the project
But some clients don't need all of our research and topic expertise. They feel confident in writing questions and analysing data, and they just need us to reach those difficult executives, decision makers, technologists, managers, programmers, end users, and so on.
For those clients, this month we are introducing our baseline service.
It's designed so that clients give us their questions, and we give the interview results back. Because it doesn't include our usual guidance at either the start or end of the project, it's a more affordable service that still gets clients the data they need.
But as ever with Vanson Bourne, we go that one step further. We check the questions and answers to make sure that they're fair and unbiased, using the Market Research Society's code of conduct as the best practice guide. We also check to make sure the questions can run in our industry-leading research software so that your questions can be asked as intended.
We then run the questions with just the right respondents, and we keep checking and verifying the data as the research is performed.
Once all the interviews are in, we deliver the results in data tables.
We're excited to start offering this service to all our clients this month. If it sounds like something that would be perfect for your work, get in touch.


Sophos paid us a visit
We have a great working relationship with Sophos, and love to see them turn our data and insight into winning marketing assets and campaigns.
In the run-up to the release of their most recent research-based campaign, Sally Adam and Alex Gardner came to the Vanson Bourne offices to talk us through the success of last year's project and explain how they use our deliverables to create fantastic campaigns.
We are thrilled that they get such brilliant results. We're eager to see how they use our new marketing research insight in their current campaign.
Twelve key stats from twelve new client campaigns
Over the past few months we've done a lot of market research projects covering a wide range of topics. Digital training tools, connectivity, security, brand management and AI, digital transformation, electric vehicles, TV viewing habits, video conferencing, and insider threat management are just a few of the areas we've looked into for our clients. Phew!
Here's a small sample of our recent findings:
That's one seriously varied and fascinating bunch of data.
And all those great stats have been making great headlines. This work for our clients has been mentioned in Broadband TV News, Computer Weekly, Information Age, and London Loves Business, to name but a few.
Interested in receiving news like this in your inbox? Sign up for our monthly newsletter here
---