News
Latest research and updates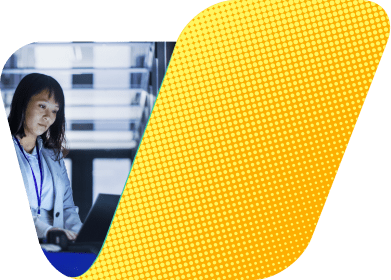 Company News - March 2018
28 Mar 2018
---
We've got a short couple of weeks ahead of us, so we're working extra hard to make up for the days we'll be losing to Easter egg hunts and roast dinners. There's been a lot going on at VB HQ this month.
It's a wrap
We've been working on our State of IT 2018 project since October. It explores what IT decision makers and their organisations think about technology, how technologies are adopted, and how this is changing.
A couple of weeks ago we released the last trend report on security in enterprises, and celebrated just how much insight we'd been able to get from a single project. Five months of content, including infographics, mini topic reports, and an animated video all from 20 questions is a great achievement!
That's not all. We've produced a final video in which our research consultant, Jimmy Mortimer, summarises some crucial findings for tech marketers and discusses how this insight could be beneficial to marketing strategy. If you've got three minutes and want to explore whether the State of IT series could help, watching this is a must.
Another addition to the team
Welcome, Molly Alder!
Molly has joined the Operations team as a Research Executive, where she works alongside the Project Managers to complete our research projects for clients. Her responsibilities include managing fieldwork, checking data to make sure clients get the highest quality responses, and providing initial analysis of data. Molly has previous experience in research, having completed a year's placement working as a Behavioural Investigative Advice Research Assistant at the National Crime Agency during her time at university.
How much?!
You may have heard that some of us climbed Snowdon at the end of February to raise money for two charities close to our hearts here at VB. In total, we have raised a whopping £3,100! We are beyond delighted. Thank you for all your kind donations, it means a lot.
Interested in receiving news like this in your inbox? Sign up for our monthly newsletter here
---