News
Latest research and updates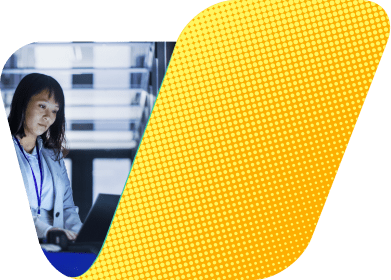 Company news - June 2017
01 Jun 2017
---
Desk fans have appeared throughout the office so it must be summertime, but the heat is not affecting our productivity! We've been up to a lot in the past month.
GDPR
The countdown to the introduction of the General Data Protection Regulation is now less than a year.
We have already worked on six research projects with a focus on GDPR for our clients, and many more are in progress. Some recent findings have got press in , and , amongst others.
It's not uncommon for multiple clients to ask us to run research projects on hot button topics to further their understanding and gauge the general attitude. We take great pains to ensure that each piece of research is different, which is resulting in many different perspectives and really interesting findings about GDPR at the moment.
As we get closer to GDPR coming into force, expect many more surprising and insightful research findings from our clients over the next year.
Team members
Vanson Bourne are very pleased to announce that two new recruits have joined the team recently. Welcome, Hannah and Lauren!
Hannah joins us as a Research Executive, working closely with the Project Managers to complete projects. Hannah's responsibilities include managing fieldwork, checking data to make sure clients get the highest quality of response, and providing initial analysis of data.
Lauren joins the sales team as an Account Executive, where she liaises with clients and prospects to understand research objectives and helps to define scope and feasibility of projects.
It's great to have both on board and we're sure they'll do well.
On another note, Charlie Wood and Dave Gallichan have been working very hard over the past eight months as Project Executives. Their diligence and enthusiasm has meant that they are now being promoted into Project Manager roles. We're extremely pleased with your progress. Congratulations!
We're always looking for aspirational and enthusiastic people to join our team, particularly in Research Executive and Project Manager roles. If that sounds like you or someone you know, do get in touch.
We're always improving
We're a company that strives to be better, so we regularly evaluate how to improve our services. We're working on a few things at the moment to make the experience of working with us better than ever.
Earlier access to data
It's often useful for clients to see what the research looks like before the final report is delivered. Our normal pilot testing phase is a useful part of our process to assess whether the questions are working, but it doesn't give an indication of the story that will be seen in the final data.
To enable clients to have an insight into the data between the pilot and final report, we have developed a live report that shows what the results look like at that given moment. The link looks much like our normal data reports so they're easy to understand and simple to use.
The few clients we've offered the live reports to have found them to be really beneficial, so will be offering live reporting as part of in our range of deliverables in the next few months.
Customer satisfaction
As diligent researchers, we typically invite our clients to complete a feedback survey after every project. It's really valuable for us, and we appreciate any comment that clients leave (though I'm pleased to report that in the main it's extremely positive)
Inevitably, we always want to know more, and over the years the questions have become longer. We've decided to completely overhaul the survey and make it a lot shorter. There are fewer questions which are more focused, making it quicker and easier to complete.
If you've completed our feedback survey in the past, thank you so much. We hope that the revised version will make it easier than ever for us to continue to improve.
Whitepaper design
Speaking of which, in reviewing our deliverables we had feedback that our whitepaper template could use a refresh, so that's what we're doing! A team including John Mackay and Sarah Thorp are in the process of updating the layout, look and feel, with the intention of rolling it out over the course of the summer.
Customer feedback
Finally, we published a new case study yesterday, looking at a project we recently ran for CA Technologies. It contains this quote, which we're very proud of:
"All in all, working with Vanson Bourne was a great experience. The research provided us with the data and insights to create some great assets that really speak to our customers and the challenges they are facing"
Derek Stevens
Senior Product Marketing Manager, CA Technologies
Do have a read through if you'd like to know a bit more about what it's like to work with us.
Interested in receiving news like this in your inbox? Sign up for our monthly newsletter here
---