News
Latest research and updates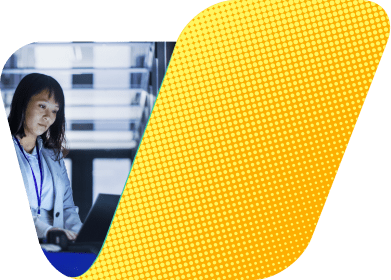 Company news - July 2018
09 Jul 2018
---
Summer is in full swing and many of us are jetting off on holiday, but our research isn't taking a break! Those of us left in the office are enjoying these bright sunny days, long evenings, and the fact that the aircon is now fixed.
As always, there's a lot going on! Have a read of what we've been up to.
Webinars
We're always keen to get involved with webinars, and their popularity seems to be growing by the day. In the past couple of weeks, we've been lucky to contribute to three on a wide range of topics. If you're interested in MSP challenges, component security, or SME banking then these are not to be missed.
Listen to Simon, Callum, and Charlie in action:
This is something we can do for all client projects, so if you have any questions about them do drop us a line.
New team members
We're very excited to announce that we have four (yes, four!) new recruits. Daniel and Lydia join the operations team, and Jack and Katie join the project team.
Daniel and Lydia join us as Research Executives, where they will be working closely with the project team to complete our research projects for clients. Their responsibilities include scripting surveys, managing fieldwork, and checking data to make sure clients get the highest quality responses.
Jack joins us as a Project Executive, where he is responsible for offering support in all aspects of the research process. He works closely with the Research Executives and Project Managers to ensure research objectives are met. Jack has worked in market research since 2010, so brings a wealth of experience to his role.
Katie also has previous experience, having worked in market research for 10 years. She joins us a Project Manager where she is responsible for the design and delivery of research projects for our clients. Her role includes everything from questionnaire design and data analysis to giving data discussions and writing whitepapers.
Welcome to VB, we're very pleased to have you all on board.
Cakes and canals
Barely a month goes by without us getting involved in some kind of fundraising!
If you know us, you'll know by now that we're partial to all things baked. When we heard about the Bake for Heroes Armed Forces Week, it didn't take very long for us to rally enough troops to whip up a few goodies. We're delighted to have raised £200, which is enough dough to pay for a five-day residential recovery programme, a music workshop, and three indoor climbing sessions.
For three members of team VB, filling up on Chloe's coffee cake, Sarah's blue and red layer cake, Jo's veggie samosas, and Kelvin's chocolate-chip muffins was a guilt-free experience. Jo, Kelvin, and Rachel had all been training for the Grand Canal Challenge, which they took part in just three days after our bake sale. On the hottest day of the year so far, they completed a marathon and raised over a thousand pounds for the Royal Brompton & Harefield Hospitals Charity. Congratulations! What an achievement. We're all very proud of you.
Interested in receiving news like this in your inbox? Sign up for our monthly newsletter here
---