News
Latest research and updates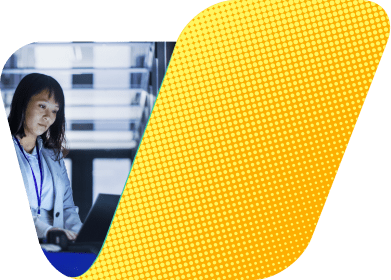 Company news - July 2017
06 Jul 2017
---
Summer tends to be a busy time for us. Clients will often commission research at this time of year which will be publicly released after the summer break, meaning we're busily writing questionnaires and performing interviews while it feels like everyone else is on holiday.
Though we do encourage you to spare a thought for us lowly market researchers while you sip what's no doubt a well-earned holiday cocktail, don't worry! We're breaking up the day-to-day with a few events and activities when we can.
Getting closer to our clients
Whenever a client commissions research from us, we look for every opportunity to talk to them so that we totally understand their needs and objectives. More often than not, those conversations tend to be done by telephone and email, especially when working with clients based in the US or in Europe.
We've had many clients new and old visiting us at our UK offices over the past month, more than normal. Some came to discuss the results of already-commissioned research, others to better understand how we can support them and their goals. A few just came for a friendly chat (which is very welcome! Drop us a line if you'd like to pop in and say hello).
Our research process is really flexible and allows us to conduct excellent research projects in whatever way best suits our clients' ways of working, but talking our research face-to-face always gets everyone enthusiastic and engaged. We're very happy to host that sort of discussion, and we're just as happy to visit our clients in their place of work too.
Customer satisfaction guide
Over the next few months, we'll be publishing helpful guides that are designed to help understand and get the best value from different types of market research projects.
Our first one - getting meaningful and actionable insights from customer satisfaction projects - has been published over the past week. Chloe Byrne, one of our project managers, talks about the common mistakes we see when companies want to ask about customer experience. She highlights six key questions that everyone should ask themselves to make sure their customer satisfaction projects get great results.
Sound good? We hope so! It's available to download free of charge from our website.
Staff changes
Vanson Bourne is primarily made up of graduates with many different backgrounds and areas of expertise. We recruit interesting people who we think can bring new and different perspectives on both what our research means and how we perform our research in the first place. We've got the statistics and technology types that you'd expect, but we also employ people with backgrounds in other industries, in learning, and in storytelling. It means we've got a mix of curious, engaged, and diverse people that we take great joy in helping to develop and improve.
One such person is Lauren Woodley. She joined us last summer as a Research Executive after graduating with a degree in psychology. She's really taken to what we do, so we've asked her to become a Project Executive from mid-July onwards, where she'll have much more direct contact with clients and more of a role in analysing data. Many congratulations to her.
We're always looking for people to join the team, especially new graduates. If that sounds like you or someone you know, get in touch.
Charity and teambuilding events
We work really well as a team, and working well together is something we're very passionate about. We run every research project to a comprehensive 108 step process, and if we didn't work well together that process just wouldn't work! But we are a competitive bunch and we look for any opportunity to have some friendly rivalry.
That was very evident when we had one of our semi-regular baking extravaganzas on 15th June. Members of the team arrived at the office with ludicrously impressive (and pretty damned delicious) cakes. We couldn't decide which was the best, but the winner was undoubtedly the Alzheimer's Society, who received £410 from hungry VBers in exchange for the baked goods.
We battled each other later in the month during a scavenger hunt. Each team looked for clues to solve the case of a mysterious hacker group that had deployed a widescale malware attack. Riddles were solved, suspects were apprehended, and the team learned a lot about each other (like who'd be best to host a news conference or impersonate a hacker).
Interested in receiving news like this in your inbox? Sign up for our monthly newsletter here
---