News
Latest research and updates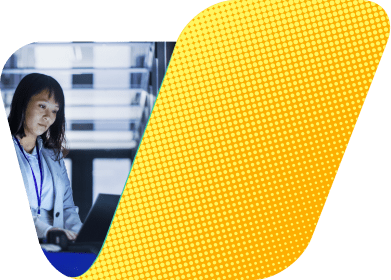 Company news - January 2018
19 Jan 2018
---
I don't know about you, but we're not feeling the January blues in the VB office this week, and that's not only because Lucy made cakes for us all. We're just feeling positive for the year ahead.
State of IT update
It's just so fascinating we can't help but talk about it.
In November, we released a report and animated video on findings from our State of IT 2018 research. It addressed what tech buyers will be doing in 2018, who these tech buyers actually are, and their needs for the coming year.
After releasing the initial findings, we dug into the data again to produce reports on GDPR, cloud computing, and customer experience and personalisation which we published before Christmas. So far this year we've compiled two more! We're excited to share with you Callum Budd's trend report on machine learning and AI, and Kelsey Parish's report on blockchain and cryptocurrencies. The insight in these reports will help marketers by shedding some light on how best to target buyers in these areas.
If you haven't already seen our microsite, it's packed full of findings from this piece of research, so you should definitely take a look.
Start of 2018
We know all organisations are different, but for us, January is very much about planning. And with planning comes reflecting on the past year. 2017 was a big one for us – take a look for yourselves:
Ben recently talked about the best post-Christmas sale offer, and luckily it's still open! If any of the data on our State of IT microsite interests you then get in touch, because that's just the tip of the iceberg. We can give you access to previously unseen data whether it's for planning purposes or to help with your own research plans. If you have any questions about what your customers might be doing this year, we may have some invaluable insight for you.
A trip to Snowdonia
A group of fifteen intrepid researchers will be tackling Snowdon at the end of February, with the aim of raising £1,000 for two special charities. Today, the Snowdon summit forecast is predicting snow showers, winds of over 40mph and a temperature high of -3 degrees Celsius, so do wish us luck!
Although it will be a challenge, it's one we're excited to be taking part in together, and as a team we'll make sure everyone reaches the summit.
We're climbing for the Royal Brompton and Harefield Hospitals Charity, and the Marfan Trust. If you'd like to make a donation, we'd really appreciate it, no matter how large or small.
Staff news
We've got a lot to celebrate this month, starting with congratulating our esteemed colleagues who are taking on new job roles at VB!
Chloe has proven time and time again that her attention to detail is a force to be reckoned with, and as a result she has been promoted to Senior Project Manager.
John is amazing with clients and his work as a Project Manager has impressed so much that he too is taking on a Senior Project Manager role.
Lauren Woodley has performed exceptionally since her promotion to Project Executive in July, and she is now a Project Manager.
Lauren Hewings joined us as an Account Executive in March last year. Her dedication to the role and consistently excellent customer service means that she is now an Account Manager.
Nice work, everyone!
We're also pleased to introduce a new member of staff to our ever-growing team. Welcome, Dexter.
Dexter joins the operations team as a Research Executive, where he will work with Project Managers to complete research for our clients. He will be responsible for managing fieldwork, checking data, and providing initial analysis of the results. Dexter studied History at the University of the West of England before joining us in October 2017.
Interested in receiving news like this in your inbox? Sign up for our monthly newsletter here
---