News
Latest research and updates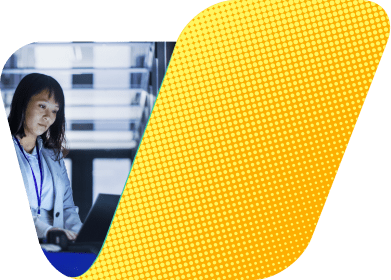 Company news - February 2018
23 Feb 2018
---
This month, like any other, is a busy one. With February being so short, it seems like there's a lot more work to squeeze in, but team VB are as enthusiastic as ever. In fact, we're taking on an extra special challenge on top of all the great research we're running at the moment…
2018 technology trends for tech marketers
Our State of IT 2018 series has been exploring how UK and US enterprises are thinking about IT and technology, how this has changed over the past year, and how vendors should be targeting these organisations as a result. We've investigated how digital trends in particular are a part of this, and we've been releasing eight short reports on a variety of topics on topics like blockchain and cryptocurrency to GDPR.
We've recently published pieces on digital transformation and the Internet of Things, which both reveal the importance of organisation-wide collaboration in implementing strategies, and that GDPR is having an impact on pretty much everything organisations are doing at the moment.
All of the reports on our microsite contain advice on what each trend means for marketers, and how this insight can help appeal to tech buyers in all areas of enterprise organisations.
We've nearly released all of our trend reports now - our final one on security is published next week - but we're not stopping there. We've been repeating some of the same questions every few months since we first ran ran the project in 2016, and being able to see how attitudes and adoption is changing is fascinating! What's particularly interesting is the differences between the UK and US, and something we've been watching closely since last year is the differing approaches to the IT budget. Is the IT department taking back control or are even more departments getting involved? Have a look at our take of what the latest UK versus US findings mean.
Charity fundraising
Contrary to popular belief, not all of our fundraising revolves around food. This weekend, nearly half of us are travelling to Wales to climb the 1,085 metre high Snowdon for the Marfan Trust and Royal Brompton and Harefield Hospitals Charity. Some of us have climbed before, some of us haven't, but we've been sharing kit lists, studying weather forecasts (the kind that tend to make you want to stay at home by the fire), and planning our route so that we're raring to reach the summit!
But, as we're climbing a mountain and will be in need of a few extra calories, we thought we might as well throw one of our infamous bake sales to boost our fundraising efforts even further. We never need much persuasion to eat the odd slice of lemon drizzle for a good cause, so we've been baking up a storm in the VB kitchen once again.
And already it's paying off - at the time of writing we have reached 99% of our £1,000 fundraising target. Thank you for your donations so far, everyone!
Interested in receiving news like this in your inbox? Sign up for our monthly newsletter here
---