News
Latest research and updates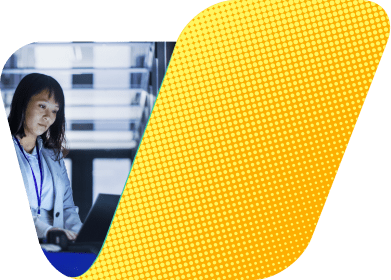 Company news - December 2018
07 Dec 2018
---
Catching up on the State of Enterprise IT
At this time every year we announce the findings from our annual research into what's happening with IT in enterprise organisations. What's the strategy? Who's buying what? How has that changed year-on-year, and what does this mean for marketers?
You might have already seen the headline findings: the IT department being more likely to own control of strategies but not budgets, a rethink on disruptive trends like AI and IoT, and technology purchases being made by increasingly junior members of staff. There's loads of discoveries this year, so we've put together a whole load of different things to help understand the results.
We've got a whitepaper, we've got summary infographics, we've run a webinar with our friends Alan Edwards and Bob Tarzey. We've got a very popular five question quiz. And there's more to come in the new year!
Check out the full findings on our microsite: www.stateofenterpriseit.com
New client research projects
Alongside our own research, this past month has seen a whole wealth of research for our clients being released:
Some very diverse and wide-ranging research there, resulting in headlines in all sorts of places including Information Age, ComputerWorld, and Computer Business Review.
If you'd like to dig through our archive of research projects, check out the database on our website.
Season's greetings from the team!
As it's December, we thought we'd do some festive market research. We asked two hundred of our UK business panellists some questions about this time of year and made a little quiz based on the results.
The most contentious market research stat of the year: the number of people who think that sprouts are the best Christmas food
If you can bear some torturous rhyming couplets, cute penguin graphcs, and you aren't already sick of the season, why not have a go? The pun-tastic address is www.christmaspercents.com
Finally, from everyone at Vanson Bourne, a very merry Chrismas and all the best for 2019.
Interested in receiving news like this in your inbox? Sign up for our monthly newsletter here
---