News
Latest research and updates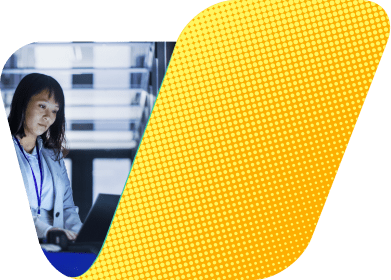 Company news - December 2017
01 Dec 2017
---
It's been a busy year, and busy years mean busy months. Here's a little bit of what we've been up to.
State of IT 2018
In September last year, we asked IT decision makers in enterprise organisations about how their organisations are adopting IT products and services. That research found that departments outside of IT were increasingly likely to be responsible not only for IT purchasing but for strategy, too.
Has that changed over the past twelve months? Is the IT department clawing back responsibility for purchasing or strategy, or is control continuing to migrate to other departments? We repeated the research to understand how organisations are thinking about and adopting IT and technology right now.
The results are fascinating, and not necessarily what you'd expect.

Departments other than IT are increasing their spend on IT products and services, but it's likely that strategy and spend on digital trends like machine learning and customer personalisation is happening without IT, too.

There's a strong message in the research for technology marketers: no matter what product or service your company sells, it's likely the buyer in enterprises is changing. The research includes many data points that are ideal for inclusion in 2018 strategy plans.

We've created a microsite which contains a year-on-year report by our Research Director Sarah Thorp. Over the next few months we'll be releasing reports on some of the digital trends we asked about: reports for GDPR and cloud computing are already available, with more to come shortly.
Events
Chloe discusses our #CMS research for @wpengine at the #WPESummit with @ManifestoLondon - how many content management systems does your organisation use? pic.twitter.com/ahMVRQ1QCW

— Vanson Bourne (@vansonbourne) November 9, 2017
Events are crucial to content and marketing campaigns, and we love seeing our data used at the many different events our clients host. What's even better is when we're given the opportunity to attend and present results ourselves.
Chloe Byrne was at the WPE Summit in London this month to discuss the benefits and challenges of using multiple CMS systems. The discussion was based on findings from our recent research project with WP Engine and Manifesto. Chloe collaborated with Jim Bowes, CEO at Manifesto, to present 'Success of the Secondary CMS: One size doesn't fit all when it comes to your CMS' which showcased this research data for the very first time.
Over 100 attendees came to the event to listen to more than nine different discussions around the digital future, with speakers from Network Rail, Pragmatic, CrowdFavorite, Cambridge Analytica and more. The event was a fantastic way to build interest in the research data and to get lots of people from varying backgrounds and industries talking about how the findings could affect them.
New starters
It's been a busy year, and lots of newcomers have joined the VB team. This month, we're pleased to introduce another new member of staff. Welcome, Hannah!
Hannah joins the operations team as a Research Executive, where she will work closely with the Project Managers to complete research projects to our exacting standards for our clients. She will be responsible for managing fieldwork, checking data to make sure clients get the highest quality responses, and providing the initial analysis of data. Hannah recently graduated from the University of Southampton and worked in HR briefly before joining us to start her career in market research.
2017
We have a lot to be happy about this year. We're working on more research projects for clients than ever before, we've expanded our ability to reach more sectors and respondent types for clients, and our website (in particular the database of all publicly released projects for clients) is proving to be a great resource for clients and employees alike.
The VB team has been fantastic along the way, and not just at their day jobs. Many have worked hard outside of working hours to pass the MRS Advanced Certificate in Market and Social Research Practice, and have given their time to take part in numerous activities to raise money for charity, most recently facing the challenge of rowing two marathons.
Speaking of challenges, our Project Manager Callum Budd just returned from Peru, where he climbed the Inca Trail to Machu Picchu.
What an adventure! And a shameless opportunity for us to show off our colourful new branded water bottles.
We're glad it helped to keep you hydrated on your trek up to 13,828 ft, Callum!
Interested in receiving news like this in your inbox? Sign up for our monthly newsletter here
---