News
Latest research and updates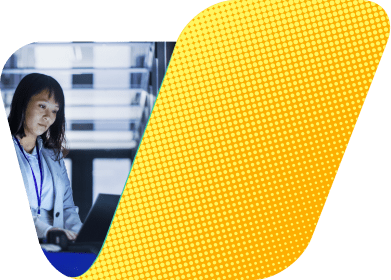 Company news - August 2017
03 Aug 2017
---
The office has been unusually quiet at times this month. Various team members have gone globe-trotting – Italy, Spain, Malta, Greece - and one is currently on a mini-moon! We've got plenty of research to be getting on with though, so it's full steam ahead for those of us not enjoying some (well deserved) rest.
Who are we talking to?
We often talk to IT decision makers for our research, but those aren't the only types of people we target in our surveys.
We have access to a whole range of people of all kinds of professions and seniorities. Recently, we've been asked to interview people in organisations with a large field team, sales managers, and nursing managers. We've also interviewed data scientists, cloud resellers, radio network decision makers, and quantity surveyors amongst others in the past.
And it's not just business people – we've run research that interviews lots of different types of consumers too. Over 18s who are tech savvy, members of travel loyalty programmes, those that use mobile banking… the list goes on!
We're able to interview people in many demographics. If there's a particular group you want to research to but think would be hard to reach, challenge the team to see if we can help.
Professional development
Because we are committed to delivering research excellence, we ensure that when members of our team have completed their initial training, they begin to study for the Market Research Society's Advanced Award in Market and Social Research Practice.
Most of us here have either passed or are studying for the qualification. Simon Crawley is the most recent person to pass – congratulations to him! More are due to begin their studies shortly, so our list of MRS qualified employees will only go up.
The qualification is so valuable as it establishes the principles and techniques that make research as good as it can be. This, coupled with our in-house training and processes, means that all of our employees have a great understanding of what is required to carry out a research project that's up to our high standards.
Brand new case study
We thrive on feedback – it's the best way to know if we need to make changes to the way we work. We launched a new case study on our website last week for a project involving a technology vendor and their comms agency, which perfectly illustrates why our clients love us:
"This project with Vanson Bourne was well worth the investment. We gained insights into our target market, and we leveraged those insights to establish thought leadership in the security industry. We look forward to working with them again in the future"
Pazia Colella
Account Supervisor, Merritt Group
Interested in receiving news like this in your inbox? Sign up for our monthly newsletter here
---