News
Latest research and updates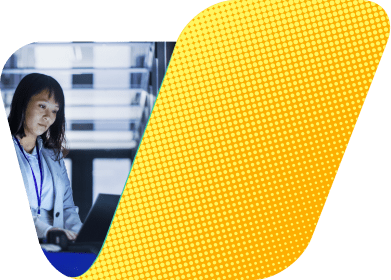 Company news - April 2017
06 Apr 2017
---


California trip
As mentioned last month, our Research Director Sarah Thorp has spent a few weeks in California, meeting many clients both old and new. From the reports that Sarah's sent back, all of them love the team and Sarah's been very happy to put faces to so many familiar names.
Much of the trip was spent working with Blanca Garcia Marketing, who now helps to represent us in the US. Blanca's an enthusiastic former client turned marketing consultant, and her local expertise means that we'll be able to serve our clients' needs even better in future. Sarah's given Blanca a huge insight into how we work and why our clients evidently love us, and we're excited to see how our relationship develops and how our US clients will get an even better service than before.
Website news
Our new website, which launched at the beginning of the year includes a database that enables visitors to see an archive of all the projects we've worked on with clients. It's searchable by the topic of research where the interviews were performed, and by client name. It's proving to be an extremely useful resource both for clients and for us too.
It's very gratifying to see the number of projects we work on every year all in one place and easily searchable. It's amazing to see the hundred-plus projects that we performed last year all in one place, totalling over 150,000 interviews.
The website launched with the database containing all projects we performed over 2016. Since then, all projects dating back to January 2015 have been added, as well as newer projects being included as they're released.
If you haven't had a look at our website yet, there's plenty of other information there. Whether you're looking for details about the different research services we offer, the many ways that our research data can be delivered and presented, or the countless headlines our research generates, it's all a click away.
Webinars
We're increasingly asked to lead or take part in client webinars based on our research, and we love hearing our findings provoking debate and discussion among attendees. Even when we're not leading the presentation, we offer support for talking through the research methodology or helping to answer any tricky questions about the data.
This month, Simon Crawley presented some findings based on our research along with Wanda Cadigan, Vice President of Commerce at Sitecore. The webinar - 'Revolutionising the Customer Experience' - explored the online customer experience and what strategies organisations have to ensure that they're always ahead of their competitors.
This is just one of the many examples of webinars that we are involved in. If you'd like more information on how we can assist with these types of events, just get in touch.
Easter break
Finally, we like a bit of healthy rivalry in the office, and with the coming Easter break we've combined our love of chocolate with our competitive streak! We held our second annual Creme egg and spoon relay race to bring the team together and enjoy a bit of chocolate fuelled fun.
Congratulations to our winning team, shown here celebrating with their prize:
Interested in receiving news like this in your inbox? Sign up for our monthly newsletter here
---