News
Latest research and updates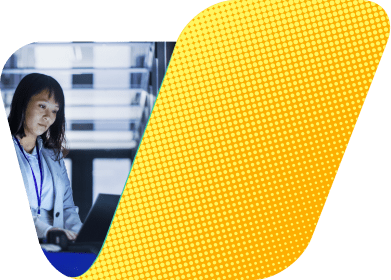 Brand equity research: helping tech vendors win in a rapidly evolving landscape
22 Sep 2021
---
It's, of course, no great epiphany to acknowledge that the B2B tech sector is an extremely fluid and often chaotic vertical - one constantly evolving in response to game-changing innovation. To what extent though are vendors continually working to understand the evolving requirements for building and maintaining a strong brand, as well as ensuring the associated path-to-purchase is operating effectively?
These, ultimately, are the central questions tech players should be asking themselves. Not for some cosmetic, box-ticking exercise, but to directly inform the strategic direction of the business and help drive bottom-line returns.
Within this article we'll look to underline the commercial imperative of monitoring the evolving brand landscape, doing so from a breadth of intra-organisational perspectives. An approach which is a key component to any long-term, winning, path-to-purchase strategy.
Our observations are unashamedly shaped from a B2B tech vendor standpoint - a landscape within which Vanson Bourne has been operating for 20+ years now. So, we would like to think that we can speak with considerable authority. Drawing upon a bank of experiential learnings, as well as the successful delivery of countless strategic insight programmes.
As ever, our musings are intended to stimulate thought, discussion and further exploration - so, any feedback is most welcome.
The evolving brand landscape - direct benefits of continuous measurement and monitoring
Whether we like it or not, the market landscape is constantly evolving. Brands cannot simply take a Canute-like stance and will the tide not to come in. Okay, that's not strictly correct. A brand can absolutely do nothing, then subsequently look-on as it is perceived to be less and less relevant, as well as increasingly out of touch - with its competitive advantage and category share gradually eroded by its competitors and a mix of new, agile, market entrants.
Off the top of our heads, we can all easily list numerous potential catalysts of fundamental sectoral change - Edge, quantum computing, distributed cloud, AI, ML - I won't go on, I think we all get the point! So, brands should constantly be looking outward - to horizon scan. Gaining early sight of drivers of structural market change, as well as visibility of major competitive-set activity. Not purely for reactive, tactical, purposes - to stave off commercial threats; but to help identify potential areas of strategic opportunity and advantage - be that the agile pivoting of positioning, or indeed, specific merger and acquisition activity.
In summation, such longitudinal programmes of brand equity research can act as incredibly important tools in monitoring and benchmarking proposition performance, as well as gaining an informed view of the broader contextual landscape. Whilst most of us immediately think of brand tracking vehicles as the optimal insight solution in such instances, regular market mapping exercises, as well as audits of the end-to-end purchase path - drawing upon a mix of quantitative and qualitative research methodologies - can be equally illuminative. Helping direct organisational focus, prioritisation and action.
The value of gaining an informed brand perspective - across a breadth of intra-organisational audiences and functions
Gaining an external (customer, as well as prospect) view of your brand is incredibly important. Helping you, among other things, to:
Assess and, if necessary, subtly re-orientate brand positioning - in an ever-changing world
(Re)establish the core brand characteristics, values and territory which you should fight tooth and claw to retain
Identify aspects of relative (competitor set) weakness, as well as proposition pain-points - across the customer journey
Whilst the two distinct perspectives (customer vs. prospect) will be highly informative in gaining brand feedback, it is imperative that the views of the different intra-organisational audiences - across all stages of the path-to-purchase - are also canvassed. Ideally, these should be inclusive of individual IT decision-makers (ITDMs) and influencers, wider stakeholders (end-users, as well as budget holders). Plus, the corporate/leadership function itself (those who set policy or processes).
So, for example, an ITDM may find a brand appealing for any number of reasons (personal relationships, experience or perceptions around innovation, reliability, public persona, etc). Whilst, with Finance or Procurement, a brand could pass all the necessary eligibility tests (cost, service levels, T&Cs, etc). Ultimately though, the brand might fall foul of corporate requirements or mandates - across issues not directly related to the proposition sourcing (CSR, environmental policies, reactions to societal movements or events, etc).
Therefore, gaining an understanding of brand perceptions - across all dimensions of the purchase path and the associated layered-audiences - is incredibly important from a B2B tech vendor perspective, as there is simply not one homogenised view of your brand across client/prospect organisations.
Brand equity insights - informing and directing a winning P2P strategy
Fully leveraging brand equity and smoothing the related purchase journey have never been more important. In times of rapid change, strong brands require an enriched understanding of customer audiences and the marketplace. From which compelling propositions and inspiring touchpoint experiences can be both communicated, as well as delivered - driving business performance. In essence, the stronger the brand and least resistant the P2P, the superior the commercial returns.
In our view, the constant monitoring of brand equity and purchase journey dimensions should be far from a vanity project for any B2B tech vendor. When implemented correctly, such research programmes have a 'real', meaningful, input into the decision-making process - catalysing thought, discussion and exercising boardroom influence.
Of course, employing the correct brand guidance system to help assess, guide and direct performance is a fundamental component of any such overarching insight programme. A topic which would require an article in its own right, in order to fully do it justice.
Don't hesitate to shout if further guidance would be helpful; you require an expert sounding board; or would value having an experienced agency in-your-corner. Furthermore, the Vanson Bourne team are always fascinated to hear your views and experiences of the P2P journey - within the tech vendor space - to aid vertical understanding and illumination. We'd love to chat through over a virtual/f2f coffee. Don't hesitate to holler if you're interested.
Get in touch to find out more about how Vanson Bourne can support your organisation's research and insight goals.
Interested in receiving news like this in your inbox? Sign up for our monthly newsletter here
---