News
Latest research and updates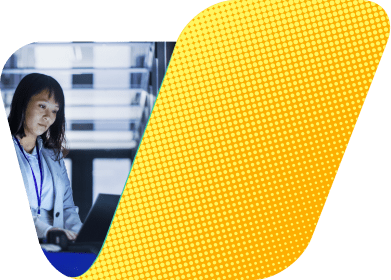 A note about our colleague Hannah Dutton
04 Oct 2017
---
We are extremely sad to announce that our colleague and friend Hannah Dutton lost her life on 3rd August 2017.
Hannah joined the team in January of this year after studying at the University of Southampton. We were hugely impressed with her passion and how much she had achieved during her studies. Not only had she achieved a first class bachelor's degree with honours in anthropology, she had been treasurer of the social sciences society and deeply involved across many different parts of the student union. She was a member of several groups and societies, but she was involved in fundraising and supporting other students too.
She brought that passion and enthusiasm to her work with us. She had everything that we look for in a graduate: a keen eye for detail, a quick and thorough understanding of the work we do, and buckets of enthusiasm for any opportunity that was presented to her. We had high aspirations for Hannah, certain that she had a bright career ahead of her.
She was really proud of the work that she performed, and was always involved whenever we did something unusual. She was one of the first to volunteer for our Easter egg and spoon race and gave all of us a run for our money. For one charity bake sale, she created a cake that looked like a pie chart, and presented it exactly in our branding with an accompanying note that looked like one of our questionnaires. We loved it, and clients who saw photos of it loved it too.
She was still doing charity work in her own time, climbing mountains and running a marathon to raise funds for charities like the Marfan Trust.
Everyone at Vanson Bourne is at a loss for words to adequately describe how shocked and saddened we are at her death. Though we knew her for only a short period of time, we quickly found her to be highly intelligent, caring, compassionate, and just a great and friendly person to be around. From the many people who attended her funeral on 22nd September, it's clear that we are not the only ones to feel that way.

Hannah raised money for the Royal Brompton and Harefield Hospitals Charity while she was with us. As a celebration of Hannah's life, we intend to fundraise for them and for the Marfan Trust, this year and every year. It is a small gesture to remember a remarkable person.
Interested in receiving news like this in your inbox? Sign up for our monthly newsletter here
---